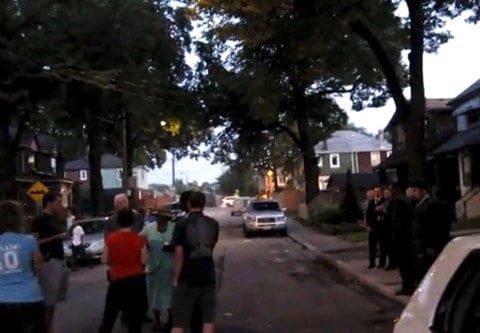 Torontoist posted this video of a prayer group from Highfield Road Gospel Hall in the Dundas and Greenwood area of Toronto that apparently prays outside the homes of regularly harasses gay and lesbian couples.
The videographer, resident Geoffrey Skelding, writes:
"This is a group from a church at the end of my street. Apparently they have been grouping in front of a gay couple's house and reading their bible loudly for the past 7 years. They may have also driven a lesbian couple from the area as well by doing the same thing. Tonight most of our neighbours came out and were successful in getting them to leave. The people who go to that church don't even live in our area! Police came by shortly thereafter."
Says one worshiper in the clip: "We have an authority to preach the gospel. We've been doing this seven years."
Watch, AFTER THE JUMP…
(via slog)