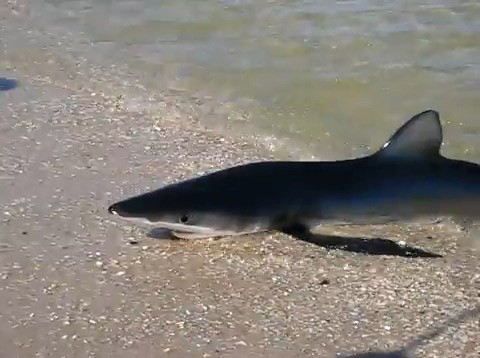 Animal Planet hits New Jersey!
The beach in Seaside Park (adjacent to Seaside Heights, where Snooki and co. hang) was closed briefly over the weekend after a six-foot shark swam ashore.
And a black bear is stalking NJ Housewife Caroline Manzo.
Said Manzo: "He had to be 7, maybe 8 feet. He was gigantic. I can't even tell you how big this bear was. I'm like horrified to even walk outside of my house. I don't know what to do with myself."
Watch clips, AFTER THE JUMP…