30% put pets over gay people in survey of what makes a family.

HRC blames Prop 8 ruling, NOM for possible Democratic loss of Congress – in fear-based fundraising email. Karen Ocamb: "The problem is – HRC may have just provided opponents of LGBT equality talking points and quotes. Not to mention that HRC is just plain wrong."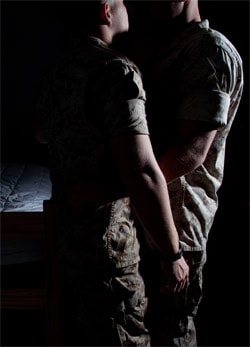 Jeff Sheng photography exhibit on ""Don't Ask, Don't Tell" opening in L.A. this weekend.

Wine filling stations coming to America.

Senators Gillibrand, Udall ask Obama's Justice Dept. not to appeal Log Cabin DADT case: "There is no legal or military justification and not one shred of credible evidence that supports continuing the discriminatory DADT law, and considering the guidance of the commander-in-chief and the nation's top two defense officials, we urge you to refrain from seeking an appeal."

McCain, Graham lash out at Levin over DADT in Defense bill: "This is an all-time low for me being in the Senate, and that's saying something."

White House stands by veto threat of DADT Defense bill: "Following his initial answer to the question, Gibbs said he would double-check on the status of the veto threat but that the president had "spent an enormous amount of time" working with Defense secretary Robert Gates on the task of 'reshaping the way the Pentagon spends money.'  Gates initially started pushing a presidential veto threat for the Joint Stryker Fighter alternate engine program last spring after the House of Representatives voted to include $500 million for the alternate engine in its version of the NDAA."

WATCH: Trailer for Chris Pine's "Unstoppable".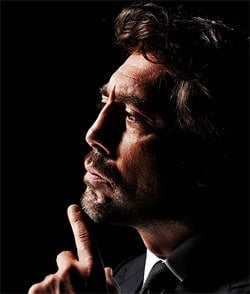 Javier Bardem brings his swagger to Esquire.

Stephen Fry among signers of letter slamming Pope's visit to UK: "The state papal visit should not be allowed because of the Vatican's opposition to birth control, rights for homosexuals, its failure to address child abuse within its own organisation and its promotion of segregated education, the letter read. It said the Pope would be free to tour the UK as an EU citizen and leader of a religion. But he was also a head of state, a state which was 'responsible' for many decisions the undersigned disagreed strongly with."

Smiths track to appear on Rock Band 3.

NOM joins campaign to oust Iowa judges: "The National Organization for Marriage (NOM), which has a history of trying to defeat pro-equality state candidates in Iowa, this week reported spending more than $235,000 on a television ad that targets three justices on the Iowa Supreme Court who were part of a unanimous 2009 decision ruling that the equal protection provision of the Iowa Constitution guarantees gay and lesbian couples the same right to marry as heterosexual couples."

Kellan Lutz and Fernando Verdasco show off fresh bulges for Calvin Klein.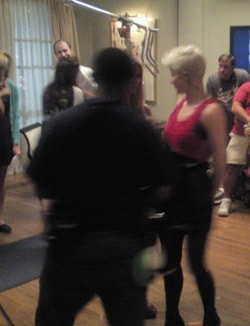 Robyn films appearance on Gossip Girl.

At GLAAD's request, Sun-Sentinel pulls poll asking, "Do you think gay people should have equal rights?"

Marc Jacobs and Lorenzo Martone still friends.

Johnny Depp surrounds himself with male models in The Tourist.

Gays and lesbians want 'kiss cam parity' in St. Louis.

Israel Supreme Court orders city of Jerusalem to fund $120,000 gay community center: "Thursday's ruling was the latest sign that a hostile climate toward Jerusalem's gay community may be abating. Since 2002, the city had rejected funding appeals from the Open House for Pride and Tolerance, which organizes an annual Pride Parade. The court said the city must help fund the center because it serves a significant chunk of the city's population. The city said it would not appeal the decision."