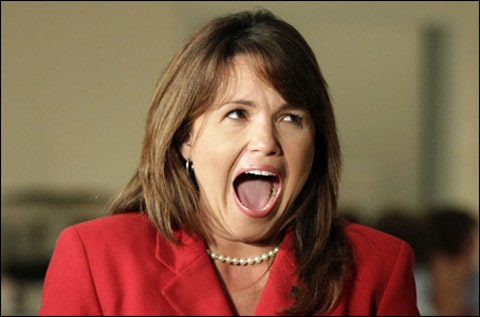 Think Progress reports on more unspooling of Delaware GOP Senate candidate Christine O'Donnell's anti-gay positions:
"O'Donnell has said she "cannot understand" why gay people are offended by homosexuality being called a 'deviant sexual orientation,' and has claimed that gay people are 'attacking the very center of what is America — freedom to have different views.' But in a 2006 quote uncovered by the Washington Post's Greg Sargent, O'Donnell took an even harsher stance: 'People are created in God's image. Homosexuality is an identity adopted through societal factors. It's an identity disorder.'"
O'Donnell spoke over the weekend at the Values Voters Summit.
Watch it, AFTER THE JUMP…