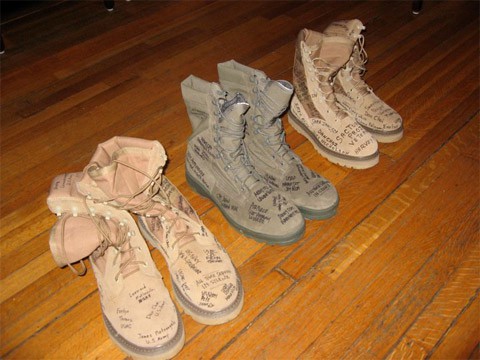 Writes GetEQUAL on Facebook: "Here's a few of the pairs – signed by servicemembers DISCHARGED under Don't Ask, Don't Tell and their allies. Now THESE are autographs of folks that should be coveted and honored….VETERANS, who the United States Military owes a debt of gratitude, and an apology."
Activists from GetEQUAL, H.E.R.O. and the Sanctuary Project, including former Lt. Dan Choi, entered Senator Jim Webb's (D-VA) office  in combat boots, and left them there – walking out in their socks only.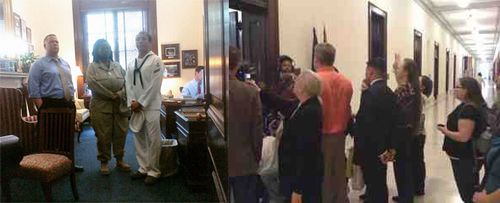 Get EQUAL spokesman Brad Luna writes: "Webb campaigned for the Senate in his son's combat boots since his son was serving overseas in the Iraq War – which he opposed.  These soldiers are leaving their boots behind, on behalf of the gay and lesbian soldiers currently serving under don't ask don't tell who cant speak out for themselves."