George Michael has been placed in solitary confinement because prison officials are concerned  for his safety because of taunting from other prisoners: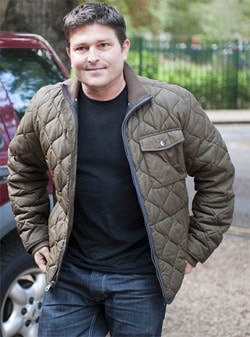 "George Michael sat alone on his bunk bed in prison regulation tracksuit bottoms and matching T-shirt, contemplating his new life in one of the toughest, drugriddled jails in Britain. The multi-millionaire singer has swapped his luxury home in Highgate, north London, for the sparse cell, with a window looking out on a tall brick wall, in the notorious G-wing. As he sat there, his fellow inmates welcomed him by taunting him with renditions of Freedom and Faith, two of his biggest hits. The wing is reserved for sex offenders and vulnerable prisoners in danger of committing suicide. On a wooden table, bolted to the floor, is a small portable TV set and a digital radio, which he can rent for £1 a week. In the corner is a lavatory, and a 'welcome' set of a tea cup, tea bags, cornflakes and a Thermos flask issued by the prison authorities was laid out on a desk. It will be his home for the next month, after which he should serve the remainder of his eight-week sentence out 'on licence'."
Michael canceled an application for bail:
"His lawyers were due to apply for bail today, arguing that the sentence was excessive and that an appeal would not be completed until after the sentence finishes. But a spokeswoman from Blackfriars crown court said today that the application had been abandoned."
Michael got a visit yesterday from his partner Kenny Goss (above):
"An emotional exchange with his partner Kenny Goss yesterday had to be ended by a prison guard stepping in to tell them two hours was enough, according to reports. Emerging from the private meeting room set aside specially for the former Wham man, Kenny told waiting reporters: 'He's doing OK. I think he's doing OK.'"