HHS Secretary Sebelius addresses opening of U.S. Conference on AIDS.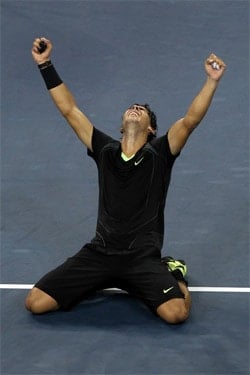 Rafael Nadal wins U.S. Open, rules tennis world. Joins Roger Federer, Andre Agassi, Roy Emerson, Rod Laver, Don Budge and Fred Perry to complete career Grand Slam. Highlights.

Watch: Oprah causes mass hysteria.

John Mayer leaves Twitter and his 3.7 million followers.

Robo-calls launched against New York AG hopeful Eric Schneiderman on gay marriage.

BBC presenter Ray Gosling given 90-day suspended sentence for wasting police time over on-air admission that he once killed a lover dying of AIDS.

 Sleepy Zac Efron wants to be the Brawny man.

Lifetime de-gays movie adaptation of The 19th Wife. Author: "A few weeks before filming began I learned that Jordan had been rewritten as straight. I was told that this was a network decision. Obviously I was offended, disappointed, and baffled. I hope that the movie sends people to the book so that they can meet my Jordan, along with his boyfriend, Tom, and their dogs, Elektra and Joey."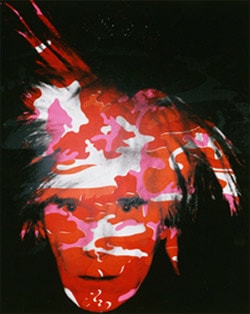 Hide/Seek:

National Portrait Gallery to mount major show this fall on gender and sexual identity.

Lady Gaga vs. Anna Wintour – the details.

Corn industry is renaming High Fructose Corn Syrup. Watch out for products with "Corn Sugar" and avoid them.

Rich Cronin's last song.

Tom Ford bars advance publication of his fashions: "The way the system works now, you see the clothes, within an hour or so they're online, the world sees them. They don't get to a store for six months. The next week, young celebrity girls are wearing them on red carpets. They're in every magazine. The customer is bored with those clothes by the time they get to the store. They're overexposed, you're tired of them, they've lost their freshness, you see somebody wearing it and you say, 'Oh, that's that jacket that was in blah, blah, blah, blah, blah.'"

Lesbian mother in California says she's being stalked by her sperm donor: "Women should use caution. I know a lot of gay and straight friends who are contemplating using a friend and I think they are unaware of the potential dangers of doing this."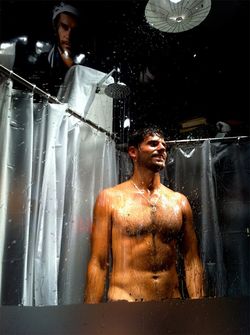 GANT should keep these window displays through the holiday season.

Fried beer?

Students at Pennsylvania high school inadvertently educated about homosexuality: "According to school officials, 'a few pornographic pictures' were shown on a giant TV screen after a Central Blood Bank representative plugged in his personal USB drive and clicked on the wrong file."

Brazilian teams struggle to euthanize beached right whale.

Bankrupt NJ Housewife Teresa Giudice loves gay people.

Former Big Sky Tea Party Association President Tim Ravndal retains membership after anti-gay remarks: "Chairman Jim Walker tells the Independent Record that the Montana group's board met Monday to confirm Tim Ravndal's removal from his leadership post. However, a lengthier process is required to strip membership, and Walker says the board may not revisit the issue."