Though most of the Pledge addresses pressing economic issues, the documents does indeed address positions on social issues, and reads. "We pledge to honor families, traditional marriage, life, and the private and faith-based organizations that form the core of our American values." Yes, it's a robotic pledge of conservative allegiance, but certainly broad enough to get the point across. Or, it should be, in theory…
While pro-life group the Susan B. Anthony List and the political organizers at American Values have both endorsed the "Pledge," which is more specific on abortion-related matters, other key conservative players refuse to fall into line, because the "Pledge" lacks a specific enough gay angle.
"As nice as it is to see some concrete ideas on how to fix the economic crisis the Democrats exacerbated, the Republicans' tepid approach to social issues is disappointing," wrote Ingraham yesterday. She continued, "Anti-family policies, the anti-scientific insistence on embryonic stem cell research, and the reversal of the Mexico City policy must be addressed."
"Anti-family" is also a broad term, one whose meaning comes into starker focus when coupled with Family Research Council leader Tony Perkins' remarks, "While I have some disappointment that the pledge to honor the 'values issues' such as traditional marriage were not more clearly defined within the document, this is a significant improvement over the '94 Contact with America which was silent on the moral issues." From Perkins' perspective, something is better than nothing, but still not great.
It's not surprising the GOP's pledge would be concerned with dollars and cents: that's what's worrying Americans. It's worth remarking, however, that the lukewarm responses from social conservatives shows the growing rift between that camp and the GOP establishment, which currently prefers the Tea Party's "common sense" over Perkins and company's "social values."
While this may sound like good news to some pro-equality activists, don't get too excited: independent voters currently favor Republicans just as much as they did in 2008, which means they'll lean away from Democrats, who tend to be more progressive when it comes to the L,G,B, and T.
Social conservatives may no longer be leading the broader right wing movement, but they may still end up getting what they want: a "Family" friendly Republican Congress.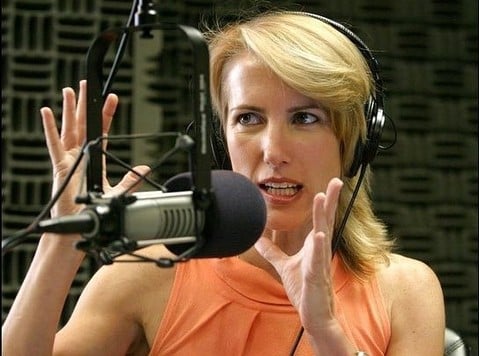 The Republicans had really hoped to win over the public with their "Pledge to America" yesterday. The reception has been mixed, to put it nicely, and will likely get worse when the public realizes the document was written by a lobbyist for AIG and Exxon.
Even age-old GOP allies like Tony Perkins and Laura Ingraham aren't impressed by the party's new "not a platform." Why not? It's not specific enough about "family" issues. We all know what that means.