Modern Tonic — a daily email that delivers gay-approved pop culture gems (before they've been co-opted by everyone else) — presents a weekly music update here on Towleroad.



TODAY'S FEATURED NEW RELEASES: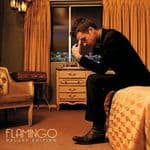 The Killers' frontman Brandon Flowers isn't just from Las Vegas — he's enthralled by its grubby contradictions. So, no surprise, his debut solo release Flamingo is named for an historic Sin City hotel famed for its connections to mobster Bugsy Siegel. The 10 tracks (14 on the Deluxe Edition) are infused with grunge and flop sweat; it practically smells of stale smoke and desperation as Flowers plumbs the hopes and heartache of the beautiful losers who pass through his Nevada paradise. The single "Only the Young" is about seeking a place where "redemption keeps my covers clean tonight." The opener "Welcome to Fabulous Las Vegas" teaches gambling drifters an age-old lesson: "The house will always win." But amidst the temptations there is redemption, found in this avowed Mormon's most overtly religious song, "Playing with Fire." And on "Hard Enough" — his duet with Rilo Kiley's Jenny Lewis, also born and raised in Vegas — salvation is as close as the partner at your side.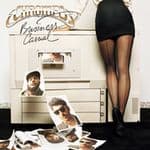 On their third release of chewy electrofunk, Business Casual, Canadian duo Chromeo find nirvana in slapping bass runs, slinky synthesizers and the ubiquitous talk box guitar effect that makes choruses seem like they're sung by well-lubricated and very horny robots. Opener "Hot Mess" is a prime slice of Gap Band-inspired funk that drops a hip-shaking bomb on the dance-floor. "When the Night Falls," with contributing vocals by Beyoncé's baby-sis Solange, is late-'80s club fodder, a perfect upbeat gay bar screamer. And "I'm Not Contagious" could have been lifted from a set by the Time at Minneapolis's legendary First Avenue; all that's missing are guffaws from Morris Day. Chromeo's guitarist/singer Dave 1 (David Macklovitch) and multi-intrumentalist P-Thugg (Patrick Gemayel) have described themselves as "the only successful Arab/Jewish partnership since the dawn of human culture." They're such a harmonious, infectious combo they should be invited to Israel/Palestine peace talks. Let the peace-seeking jam begin!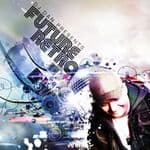 DJ Dan loves dance music — all of it, not just one genre. Though he's been DJ'ing and remixing since the '90s, DJ Dan Presents Future Retro is his solo debut, and it's a killer. Split between reworkings of classic tracks and future-forward originals, Daniel Wherrett knows how to whip up a dance-floor frenzy. There's over an hour of slamming beats, but standouts include his collaboration with Überzone and Blake Lewis on the Midnight Star classic "Operator," a sweat-drenched reworking of Company B's "Fascinated," and a sleazy sex groove called "Baby Wants to Ride" that goes "Everybody make love, don't fight / I wanna f**k tonight."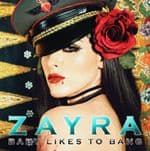 Zayra — a vet of reality TV's Rockstar: Supernova — is evidently up for the beast with two backs as well. On the title track to Baby Likes to Bang this dance-floor provocateur nearly breaks your disco stick in two with her whip-cracking beats. A few tracks later she's ready to make you "Feel Good." And so she does for six hi-NRG tracks and five expert club mixes. Play DJ Dan and Zayra back-to-back, kids, and enjoy the workout.

Towleroad September 14, 2010 by moderntonic.com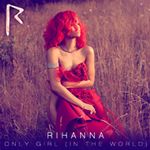 Rihanna's new single, "Only Girl (In The World)" from her forthcoming album, Loud (hitting November 16), is out digitally today. Look for remixes soon.

Is the announcement of J. Lo.'s $12 million deal to be a judge on "American Idol" being held until her new single drops in the next few weeks?



KT Tunstall announced North American headlining dates this fall in support of her new album Tiger Suit, out October 5.


When he's not working with the Black Eyed Peas or Nicki Minaj, Will.i.am hangs with Grover, Big Bird and Elmo.
Led Zeppelin's Golden God may be approaching his golden years, but Robert Plant's on a creative roll that continues with Band of Joy. He stays rootsy, covers slow-core band Low with impressive results and harmonizes beautifully with the great Patty Griffin.
Quartet the Drums finally gets a physical CD release for their catchy self-titled debut. A few months on, jangly tunes like the Smiths-ian "Best Friend" and Cure-ish "Down by the Water" remain fresh and invigorating.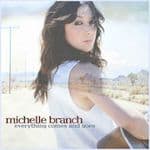 Arizona native Michelle Branch continues her transition from earthy singer-songwriter to country artist with her EP Everything Comes and Goes, six twangy and tangy slices of Americana.
Twenty-four years on from their debut release, the English lads of James release their 11th album, The Morning After The Night Before, two CD's of Brit-rock reminiscent of their U.S. breakthrough Laid.
Also released: Glee: The Music, The Complete Season One; Kristine W — Straight Up With a Twist; Olivia Newton-John — Grace and Gratitude Renewed; Richard Barone — Glow; Weezer — Hurley; Black Mountain — Wilderness Heart; The Walkmen — Lisbon; Underworld — Barking; of Montreal — False Priest; Various Artists — Hallelujah Broadway
Marina And The Diamonds — "Shampain"
This nightmarish clip for the bounciest song on Marina and the Diamonds' ace debut The Family Jewels features a coterie of zombie ladies riffing on Michael Jackson's "Thriller." But the real star is the bodacious black lingerie on Ms. Marina Diamondis herself. To which we say: va va va voom!
Graffiti6 — "Stare Into The Sun"
Folksy songwriter Jamie Scott of Jamie Scott & the Town pairs with U.K. producer TommyD for this soul-inflected side project. The tune's a smooth slab of retro, the clip a sexy/creepy loft party, and Scott a beautiful, square-jawed, blue-eyed bloke who can sing even prettier than he looks.
Karen Elson — "The Truth Is In The Dirt"
Elson proves yet again she's more than Jack White's model wife in this clip where she's both a turn-of-the-century corpse and an envoy from the afterlife. The song — a Tom Waits-ian dirge — is a spooky counterpart to the retro visuals. From her debut album, The Ghost Who Walks.
Talay Riley — "Humanoid"
This 20-year-old U.K. electro kid is primed to break out of the dance world ghetto when his debut drops. For now, his premiere single clip features a muscular, shirtless Riley flashing his six-pack while quick edits reveal the machine-tooled robot underneath. Man or machine, we're definitely spellbound.