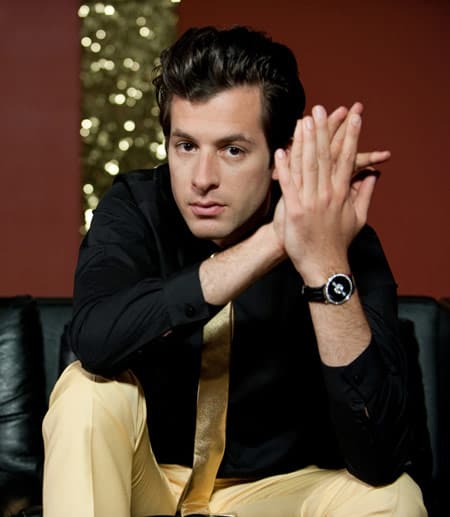 Modern Tonic — a daily email that delivers gay-approved pop culture gems (before they've been co-opted by everyone else) — presents a weekly music update here on Towleroad.

SPECIAL EDITION: FALL 2010 MUSIC PREVIEW
Unlike the business-as-usual that happens right after Labor Day — back to school, back to work — this fall is full of welcome returns, from old-school influences like Yaz and OMD to that crazy Cee-Lo Green and Liza with a Z. Plenty of fresh upstarts have us excited as well. For the full audio/visual experience, we have twelve new tracks for you to stream or download just below. Here's to a season of kick-ass music!


Towleroad – Fall 2010 Music Preview by moderntonic.com

IT'S RAINING MEN: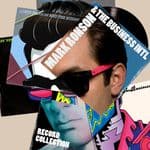 Mark Ronson & the Business Intl — Record Collection (September 28): The man who brought Amy Winehouse to the masses returns with Record Collection, an album that curbs his retro soul proclivities for a trek through the '80s and '90s on 14 original songs. The busy DJ-producer (pictured above) gets help from Boy George (vocals on "Somebody to Love Me"), D'Angelo ("Glass Mountain Trust"), the London Gay Men's Chorus ("Introducing the Business") and debuts his own vocal chops for the first time, singing on two songs, including the title track (backed by Nick Rhodes on keyboards and Simon Le Bon!).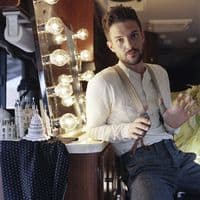 Brandon Flowers — Flamingo (September 14): The Killers' flamboyant frontman drops his first solo release, Flamingo. He's still in thrall to the cinematic sweep of Bruce Springsteen on the single "Crossfire," with a sprinkling of New Wave influence, as on "Only the Young." Still, it's more Sam's Town than Hot Fuss, with songs about his biggest inspirations, namely, his Mormon faith ("Playing with Fire") and his hometown of Las Vegas ("Hard Enough," a duet with Jenny Lewis).
 
Cee-Lo Green — The Lady Killer (December 7): For anyone predetermined to dislike The Lady Killer — the Gnarls Barkley singer's first solo album in six years —  Cee-Lo Green has two words to say:  "F**k You." That song's received about five million hits so far on YouTube. (A clean version, "Forget You," went to radio.) It's the peppiest kiss-off we've heard in ages and could become as ubiquitous as Gnarls Barkley's unstoppable "Crazy." He's got our attention and now we can't wait to find out if the rest of the album's as much nasty fun.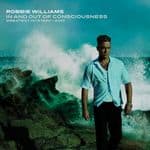 Robbie Williams — In and Out of Consciousness: The Greatest Hits 1990-2010 (October 12): Right, he's still not a star here and the Brokeback Mountain video for his latest single "Shame," featuring his old Take That mate Gary Barlow, isn't going to change his fortunes. But it's a gorgeously earthy mid-tempo ballad that fits alongside what's now an impressive collection of songs from over 20 years. On two discs, the neophyte can hear such gems as "Rock DJ," the Pet Shops Boys-assisted "No Regrets" and, of course, "Angels" (so popular in the U.K. it's practically a national anthem). For Robbie fanatics, two other configurations, available as imports, include a third CD of B-sides and rarities (Deluxe Edition) and three DVDs of live performances and videos (Ultimate Edition).
Also: Chromeo — Business Casual (September 14); Maroon 5 — Hands All Over (September 21); Seal — 6: Commitment (September 28); Neil Young — Le Noise (September 28); Tricky — Mixed Race (October 5); Ursula 1000 — Fuzz EP (October 5 digital/October 19 physical); Simian Mobile Disco — Is Fixed (October 12); Styrofoam — Disco Synthesizers & Daily Tranquilizers (October 12); Elton John/Leon Russell — The Union (October 19); William Orbit — Pieces in a Modern Style 2 (October 26); Bryan Ferry — Olympia (October 26); Jamiroquai — Rock Dust Light Star (November TBA); Lee Dewyze — title TBD (November 16)

Single Ladies (Put a Ring On It):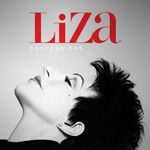 Liza Minnelli — Confessions (September 28): The 14 tracks of Liza's twelfth studio album are a piano bar lover's wet dream. Accompanied by her long-time pianist Billy Stritch, Liza — yes, we're on a first name basis — offers straight up, elegant takes on some songbook classics ("At Last," "All the Way") with a few esoteric choices. Our favorite? It's a toss-up between the Billie Holiday chestnut "I Must Have That Man" and Sonny Burke's "He's a Tramp." Meet us downtown at the Duplex and we'll decide it in a sing-off.
Mariah Carey — Merry Christmas II You (November 2): While the blogosphere has been focused on Mariah Carey's yet-to-be-confirmed pregnancy, Mimi herself has been hard at work on yet another holiday record. This time, rumor has it, she's written and recorded two songs with Hairspray composer Marc Shaiman, "Christmas Time Is in the Air Again" and "One Child." Perhaps it's redundant that Our Lady of the Octaves is going all Christmas on us again, but since her 1994 release Merry Christmas was a contemporary holiday classic, we're all ears.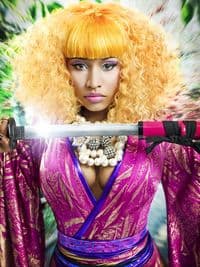 Nicki Minaj — Pink Friday (November 23): The Trinidad-born American rapper/collaboration queen will release her long-awaited debut in time for Thanksgiving. It looks to be a cornucopia of fresh rhymes and beats, with some smart sample choices; single "Your Love" — which features a vocal sample of Annie Lennox's "No More 'I Love You's'" — is a salty slow burn, the grime-y "Massive Attack," with rapper/producer Sean Garrett is bottom-heavy hip-hop reggae. She's also released some fantastic one-offs: her turn with will.i.am on "Check It Out" quotes The Buggles' "Video Killed the Radio Star" on its way to AutoTune'd glory, she added spice to Mariah Carey's "Up Out My Face" and her "mixtapes" are genius (be sure to seek out the super-filthy "Ice Cream Man"). This is one artist to watch.
Also: Olivia Newton-John — Grace and Gratitude Renewed (September 14); Michelle Branch — Everything Comes and Goes (September 14); Zayra — Baby Likes to Bang EP (September 14); Paula Cole — Ithaca (September 21); Jane Monheit — Home (September 21); Shontelle — No Gravity (September 21); Nellie McKay — Home Sweet Mobile Home (September 28); KT Tunstall — Tiger Suit (October 5); Ciara — Basic Instinct (October 5); Shelby Lynne — Merry Christmas (October 12); Juliette Commagere — The Procession (October 26); Rihanna — Loud (November 16); Keri Hilson — No Boys Allowed (November TBA); Norah Jones — …Featuring (November 2); Annie Lennox — A Christmas Cornucopia (November 22)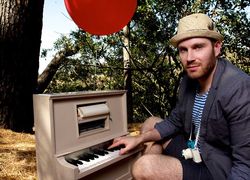 Vincent Minor — Vincent Minor (September 21): Has Rufus Wainwright made the world safe for opulent gay singer-songwriters? We think so. L.A.-based Michael Mangia — who records as Vincent Minor — is a maverick in much the manner of Wainwright, able to compress a century of compositional genres at will. The result? A stunning debut as at home with a momentous music-hall whimsy ("Late Night Show") as it is with twisted psychedelic balladry (the Harry Nilsson-meets-George Gershwin of "So F**ked Up"). His is a fresh, innovative voice, and anything but minor.
 
Antony and the Johnsons — Swanlights (October 12): It's nearly impossible to describe the otherworldly contours of Antony Hegarty's astonishing voice. Whether he's elegizing the destruction of the planet (as he did on last year's The Crying Light) or plumbing new depths in a cover of Beyoncé's "Crazy in Love," his vibrato-drenched phrasing is a sucker-punch to the gut. What new surprises and depths of feeling are in store for us with Swanlights? If recent R&B-tinged song "Thank You for Your Love" is any indication, we can expect simpler arrangements but the same expressive directness, plus cameo-weirdness from Bjőrk on duet "Flétta."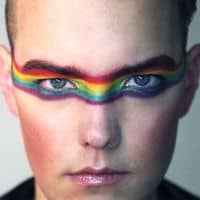 Diamond Rings — Special Affections (October 26): John O'Regan — the gangly Canadian with an affinity for Bowie-esque eye shadow who records as Diamond Rings — traffics in a hyper-melodic strain of New Wave revisionism on his debut Special Affections. He meshes the icy grandeur of OMD with the romantic swoon of the Magnetic Fields on "On Our Own," and sounds like The National in love with New Order on "Wait & See." We miss the house-jumping rhythms of his single "Show Me Your Stuff" — not included here — but there's plenty to love without it.
Dark Dark Dark — Wild Go (October 5): If Regina Spektor fronted world-music aficionados Beirut, they might sound something like the Minneapolis group Dark Dark Dark. Songwriters Nona Marie Invie and Marshall LaCount's sophomore album Wild Go is a gorgeous indie hybrid. On the single "Daydreaming," Invie speculates about "all the unspeakable things" with all the intensity of Fiona Apple thrashing half-naked on a floor. And LaCount's reedy tenor anchors Invies' haunting countermelody on the eerie waltz "Heavy Heart."
Also: La Cage Aux Folles: New Broadway Cast Recording (September 28)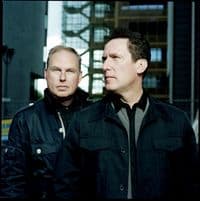 Orchestral Manoeuvres in the Dark — History of Modern (September 28): Though we love the bands we like to call "retro electro" (La Roux, Kids of 88, etc.), we still enjoy getting our kicks at the source. OMD's eleventh release, History of Modern, stands tall as a follow-up to their classics Architecture & Morality, Junk Culture and Crush. Opener "New Babies: New Toys" is sleek New Wave goodness. The single "If You Want It" updates the yearning openness of "If You Leave." And — wait — is that Aretha Franklin's sampled vocals on the robotically funky "Save Me?" Why, yes it is. Damn!
Yaz — Reconnected Live (September 28):  Whether you call them Yazoo or Yaz, the New Wave duo's 2009 reunion concerts were special, and here's proof — a double-disc of euphoria featuring the hits "Nobody's Diary," "Don't Go" and "Situation" (not about the Jersey Shore himbo). Alison Moyet's never been in finer voice — that husky soul croon's like a warm blanket of memories — and knob-twiddler Vince Clarke's better here than he ever was with Depeche Mode or Erasure.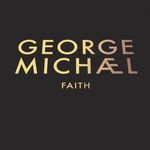 George Michael — Faith (Remastered/Special Edition) (October 5): When he isn't trying to cop a feel from the Beverly Hills police or driving under the influence of Class C narcotics, George Michael — you might remember — is a pop star. If you want to jog your memory, along comes this Special Edition of his bestselling Faith, with two CDs featuring the remastered album, 12-inches and B-sides, and a special edition with a DVD of interviews and music videos.
   


New Moon On Monday: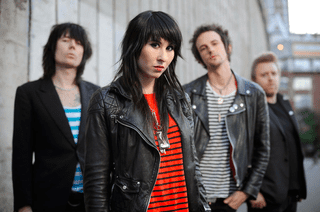 For those always on the lookout for fresh meat (and you know we're talking to you), this autumn check out Deluka (pictured) and Shit Robot. The U.K.'s Deluka offers stomping retro electro on You Are the Night (September 28 digital; October 26 CD). Front-woman Ellie Innocenti is not so innocent on tracks like the glitchy opener "OMFG" and power popping single "Cascade." DFA artist and DJ Marcus Lambkin — who records as Shit Robot — drops (the brilliantly titled) From the Cradle to the Rave (September 21), nine club-friendly tracks like the Barry White send-up of "I Found Love" and the sweet modern disco of "Losing My Patience," with vocals from Hot Chip's Alexis Taylor.
Also: Hope — Hope (October TBA)

TODAY'S NEW RELEASES: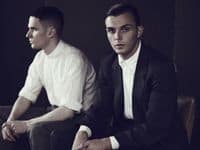 Out yesterday in the U.K. (no U.S. release date set yet), Hurts' much-anticipated debut Happiness is synth-duo drama at its most heightened. The Manchester pair of Theo Hutchcraft and Adam Anderson channel Tears for Fears on single "Wonderful Life" and invite Kylie Minogue along for a menacing ride on "Devotion."
California's Sara Bareilles follows up her smash Little Voice and its number one hit "Love Song" with Kaleidoscope Heart, 13 easy-rocking tunes that will wind down your summer and warm your heart.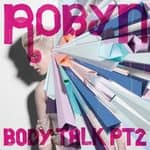 Disco pixie Robyn keeps cranking 'em out this year. Body Talk Pt. 2 consists of eight tunes of streamlined dance highlighted by a full-band version of the previously acoustic "Hang With Me" and "U Should Know Better," a raging slab of electroclash with Snoop Dogg.
The gloomy New York quartet Interpol bid farewell to bassist Carlos D on their self-titled fourth, 10 sinuous tracks of dark indie tunes. Mr. D. goes out in style on the bass-heavy "Summer Well" and the prickly single "Barricade."
Also: Jerry Lee Lewis — Mean Old Man; The Thermals — Personal Life; Venetian Snares — My So-Called Life; Ludo — Prepare the Preparations; Brendan James — Brendan James; Helmet — Seeing Eye Dog