The five candidates for governor of Maine are split on their views of marriage equality.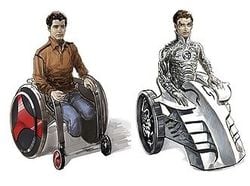 New wheelchair-bound muslim superhero to be introduced: "The new superhero is the brainchild of a group of disabled young Americans and Syrians who were brought together last month in Damascus by the Open Hands Initiative."

Another look at the upcoming creepy sequel to Paranormal Activity.

CDC: "The rate of new HIV infection in the U.S. is increasing among only one risk group: gay, bisexual, and other men who have sex with men." The news comes just in time for tomorrow's National Gay Men's HIV/AIDS Awareness Day.

Paper claims it has photos of Lindsay Lohan injecting heroin into her arms.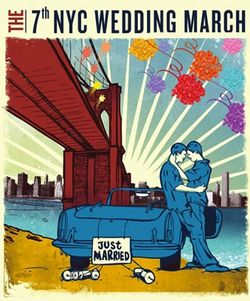 For the seventh straight year, throngs of people crossed the Brooklyn Brodge today in support of marriage equality.

Joe McElderry on his coming out earlier this summer: "I'm glad I did it,. It wasn't necessarily a hard decision, because once I realised who I was as a person and how I wanted to talk about it, I managed to deal with it okay and it was pretty plain sailing."

This is the fruit equivalent of bear mace.

Brad Pitt and his daughter get mobbed at the Grove in LA.

Katy Perry will get Simpson-ized on the show this Christmas.

A new biography claims that even though Humphrey Bogart slept with 1,000 women, he still suspected he himself might be gay.