The Pledge to America: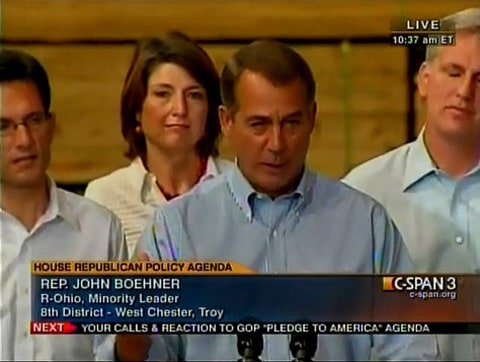 The Republican Party unveiled its Pledge to America, a 21-page document detailing its election year agenda, at a Virginia hardware store today.
The document includes this nugget: "We pledge to honor families, traditional marriage, life, and the private and faith-based organizations that form the core of our American values."
House Minority Leader John Boehner (R-OH) summed it up: "The point we make, in this preamble to our pledge, is that we are not going to be any different than what we've been."
Watch Boehner, and read a draft of the document, AFTER THE JUMP…