Mixner on DADT vote: America's day of shame. On AFER fundraiser: "The evening might have raised a record amount of funds for AFER in one evening by the most diverse crowd ever at a LGBT event."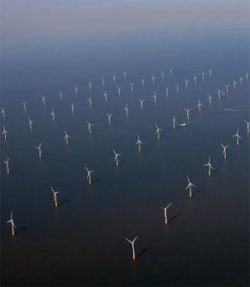 World's biggest offshore wind farm to go live today.

Even cupcakes can't cheer up Keanu Reeves.

NAACP's Ben Jealous speaks at New York gay and lesbian community center: "The NAACP is opposed to discrimination in all its forms. We recognize that many of our members are also members of the LGBT community, and just as the LGBT community counts on us to stand with it for basic civil rights protections, so we count on the LGBT community to stand with us in our unified struggle for the broader civil rights agenda."

Jared Leto's early modeling shots.

19% of gay men in major U.S. cities are HIV positive and half don't know it: "The study tested 8,153 men who have sex with men in 21 cities taking part in the 2008 National HIV Behavioral Surveillance System, which looked at the prevalence of the human immunodeficiency virus and awareness of HIV status among this group of men."

Despite saying it would reject them, the Iowa Family Policy Council continued to receive federal funds for more than a year.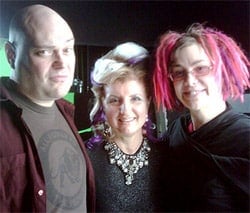 Details on the Wachoskis' forthcoming futuristic gay Iraq war romance.

Van Gogh in tilt-shift.

Sue Fulton and Dan Choi talk to The Takeaway about DADT.

Police reportedly blasé over attack on transgender woman in Philadelphia: "Running back down Locust, I tried to find a police car. Aren't they always crawling around the neighborhood anyways? Luckily, I managed to spot one the corner of 13th street and as I tried to explain the situation in hurried detail to the officer, I was stopped mid-way and told nonchalantly: 'I am on my way there sir.' The officer in the car could not look less enthusiastic."

WATCH: Brand new Harry Potter trailer.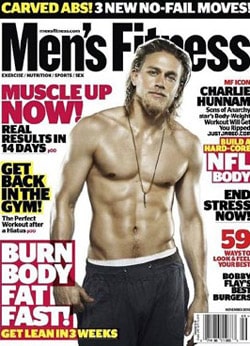 Charlie Hunnam rocks the caveman look for Men's Fitness.

Pay for the NYC subway using your iPhone? "Rather than having to buy or refill a Metro card, travelers can just wave their phones in front of a contactless reader."

LGBT harassment on increase at nation's campuses.

Sesame Street censors Katy Perry over cleavage: "n light of the feedback we've received on the Katy Perry music video which was released on You Tube only, we have decided we will not air the segment on the television broadcast of Sesame Street, which is aimed at preschoolers."

Even dead, bullied kid can't escape hate messages.

Seven elephants killed in train accident in India: "The adults had crowded around the stricken calves to protect them when they were hit, he added. The two calves were among the dead. Traffic was suspended overnight and the surviving members of the herd were still at the scene in the morning, watching over the dead and injured, he said."