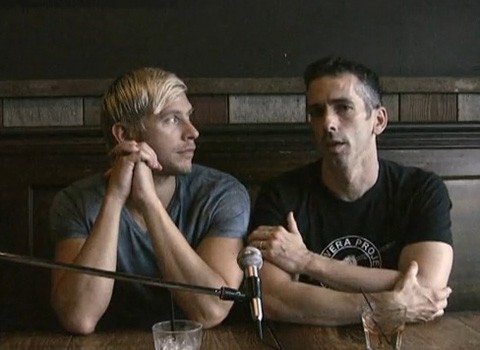 "It gets better."
That's the message Dan Savage wants to send to LGBT and questioning youth in America who are being bullied, with the launch of a YouTube channel to which he hopes people will contribute.
Writes Dan:
I've launched a channel on YouTube—www.youtube.com/itgetsbetterproject—to host these videos. My normally camera-shy husband and I already posted one. We both went to Christian schools and we were both bullied—he had it a lot worse than I did—and we are living proof that it gets better. We don't dwell too much on the past. Instead, we talk mostly about all the meaningful things in our lives now—our families, our friends (gay and straight), the places we've gone and things we've experienced—that we would've missed out on if we'd killed ourselves then.
"You gotta give 'em hope," Harvey Milk said.
Today we have the power to give these kids hope. We have the tools to reach out to them and tell our stories and let them know that it gets better. Online support groups are great, GLSEN does amazing work, the Trevor Project is invaluable. But many LGBT youth can't picture what their lives might be like as openly gay adults. They can't imagine a future for themselves. So let's show them what our lives are like, let's show them what the future may hold in store for them.
Watch Dan and Terry's video, AFTER THE JUMP…
Instructions for submitting your own video are here.