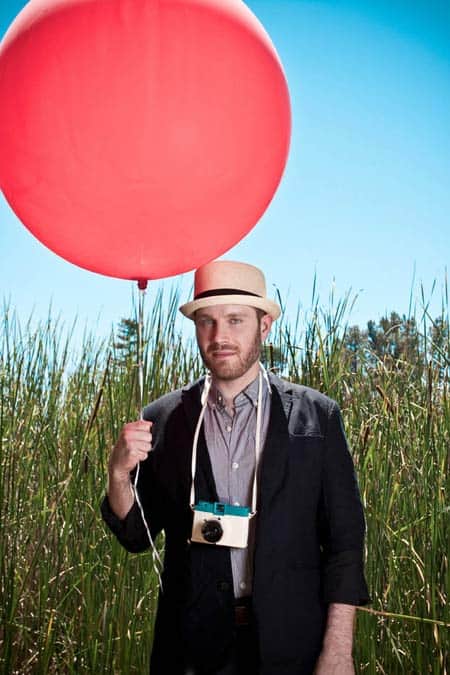 MODERN TONIC
Modern Tonic — a daily email that delivers gay-approved pop culture gems (before they've been co-opted by everyone else) — presents a weekly music update here on Towleroad.



TODAY'S FEATURED NEW RELEASES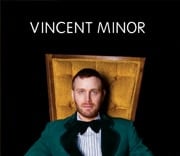 Knitting together a tapestry of post-modern indie-pop with echoes of Tin Pan Alley, openly-gay Vincent Minor is nothing less than major on his eponymous debut. Known for the better part of the last decade in the Los Angeles music scene by his birth name Michael Mangia, the artist's alter ego affords him a tenacious vehicle to announce his cheeky songwriting style to the world. Tracks like "Late Night Show," "Jack and the Waltz" and "Friday the Thirteenth" swell with Minor's knack for harmonious orchestral arrangements (and a little help from Fiona Apple's keyboardist and the brass from the Magnetic Zeroes), but the subtle baritone's wordsmith gifts are most apparent in the no-frills "Dead Air" and "So F**ked Up." Those unsatisfied with the overproduced and 808-saturated offerings from gay and gay-adjacent artists will find refuge in Minor's Broadway-ready arms.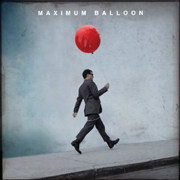 The brains behind much of Brooklyn's music boom, former TV on the Radio member David Sitek, makes his return to the other side of the microphone with Maximum Balloon. With a list of guest stars who have benefited from Sitek's new-millennium producing career (minus the disappointingly absent Scarlett Johansson), Maximum Balloon's self-titled release is a lush cornucopia of grooves cool enough for Williamsburg loft parties but sonically satisfying for Sitek's diehard fans. The shoegazer electronica of "Absence of Light" (featuring Tunde Adebimpe) reeks of Röyksopp filtered down Flatbush Avenue, while the sedate, haunting "Communion" (with Yeah Yeah Yeahs singer Karen O) lifts up and out of this world. If you've ever wondered what Groove Armada might sound like in the chill tent at Coachella, wrap a warm set of headphones around your ears cradled by Maximum Balloon for the answer.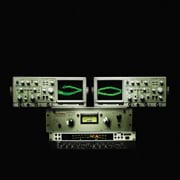 In the post-rave music world, band/seminal-hipster-label DFA has satisfied whatever percentage of hearing remains in those who regularly hugged bass woofers until dawn in the '90s. The latest effort from the NYC-based label is Shit Robot, whose album From The Cradle to the Rave might be the most appropriate entry in the dictionary when looking up DFA's trademark disco punk sound. Sure, there are more cowbells on the disc than can be heard in an Oklahoma pasture, but the minimal beats paired with genre-necessary ADD guitar riffs make for more than a one-note album. "Take 'Em Up" and "Tuff Enuff?" manage to walk the line between dance-floor crescendos and engaging musical compositions, while "I Found Love" is the rarest of drum machine finds: a sentimental love song set to rumbling retro basslines. Who said drum machines have no soul?

Towleroad September 21, 2010 by moderntonic.com

The release of the lavish re-issues of George Michael's Faith have been pushed to early 2011, presumably in light of the singer's prison stint.

Amy Winehouse took to Twitter to apologize for verbally bitch-slapping Back To Black producer Mark Ronson. After first tweeting that he was "dead to her" over the weekend (for taking what she deemed too much credit for his work on her seminal album), she attemtped to (virtually) kiss and make up by tweeting today "Ronson I love you; that make it better? You know I love you." She then further clarifed everything by adding "It's a jew thingz" regarding the public spat with her fellow tribe member. Oy vey iz mir, Amy.

Speaking of celeb Twit-astrophes, here's a Twitter Meltdown Hall of Fame.

Stream Mark Ronson & The Business INTL's new album Record Collection (out next week) in full.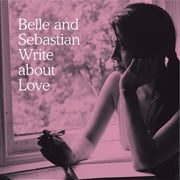 Hear the new single from Belle & Sebastian's forthcoming album, Write About Love, out October 12.
 


R.E.M. have completed recording their as-yet-untitled 15th studio album, due for a Spring 2011 release.

Scissor Sisters will open for Lady Gaga on twelve U.S. dates starting February 19 in Atlantic City.

Is Billboard headed for a mainstream makeover like sister publication The Hollywood Reporter?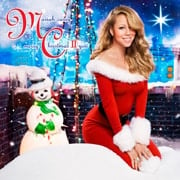 Merry Christmas II You (out November 2), Mariah Carey's follow-up to her massively successful 1994 album Merry Christmas, will include a brand new recording of "All I Want For Christmas Is You," four original songs composed by Mariah, including the new single, "Oh Santa," plus some traditional holiday classics.
Singer-songwriter Paula Cole comes full lasso from her "Where Have All The Cowboys Gone?" start for Ithaca, her fifth studio album, featuring songs written entirely on her own. 
Grammy-nominated Jane Monheit returns to her jazz-standards origins with Home, featuring renditions of Rodgers and Hart, Schwartz and Dietz and other jazzy re-imaginings.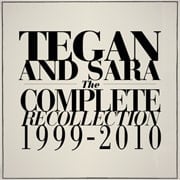 Tegan & Sarah release The Complete Recollection (1999-2010), a comprehensive digital bundle with all six studio albums, a never-before-released live album, Live at the Phoenix 2005, and all thirteen of their music videos (seven of which are commercially available for the first time).
Though it's easy to become anxious when Barbadian beauties switch up the R&B formula for something more experimental (looking your way, Rihanna), Shontelle might actually pull it off with her edgier second release, No Gravity. Its lead single, "Impossible," hit the Billboard 100 in May, quickly becoming the singer's most successful and hinting that the words sophomore slump might not apply here.
The word ethereal is employed too often in music reviews, but here, for How To Dress Well's Love Remains, it fits. Atmospheric slow-cooked beats accompany sleepy synths in standout tracks like "Ready For The World" and "My Body," making for a cinematic offering that could just put Ambien out of business.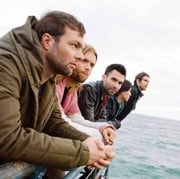 Maroon 5 abandons the synthpop accents it flirted with on It Won't Be Soon Before Long to return to its funkier roots for Hands All Over. With "Misery" already getting plenty of airplay, expect the infinitely catchier "Stutter" to take over its lead, culminating in what will surely be an autumn dominated by the So-Cal quintet.
Also released: Glee: Season Two — "What I Did For Love" (tracks from tonight's episode); Liza Minnelli — Confessions; Ellie Goulding — An Introduction to Ellie Goulding; Zac Brown Band — You Get What You Give; Selena Gomez and The Scene — A Year Without Rain; John Legend and The Roots — Wake Up!
Starsmith — "Give Me a Break"
U.K. producer-of-the-moment Starsmith arrives with the video for his own track, "Give Me A Break," as much an homage to New York City as it is to stop-motion technology.
Mark Ronson & The Business INTL (ftrg Boy George) — "Somebody To Love Me" (live)
Mark Ronson seems to gravitate to singers with larger-than-life personalities (see Winehouse item above) so no surprise, perhaps, he did this collaboration with Boy George. The performance is from Later…with Jools Holland.
Shit Robot — "Tuff Enuff?"
Shit Robot crowns stop-motion as the official music video medium for electronic music with its offering for "Tuff Enuff?," starring a painfully adorable, never-satisfied yellow-box.
Shakespears Sister — "It's a Trip"
For "It's a Trip," Shakespears Sister (going strong after a 13-year hiatus) interprets the song title literally, with a futuristic Cleopatra and gender-bending Zoot Suits.