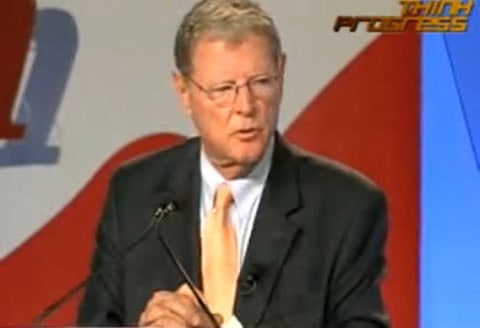 Here's a clip of Senator James Inhofe's (R-OK) Values Voters Summit speech against gays in the military I posted about this morning.
Inhofe urged those who were listening to call their senators and tell them to vote against the DADT repeal.
"Your message is this. Vote 'no'. And if you vote 'yes' you are voting for open gay activity in the military and you're voting for abortions in our hospitals."
Regarding abortions, Inhofe is referring to a separate amendment that repeals the prohibition in the use of private funds to pay for abortion care in military hospitals.
Watch, AFTER THE JUMP…