Here's another of the storm, as it approached Brooklyn.
Pt. 2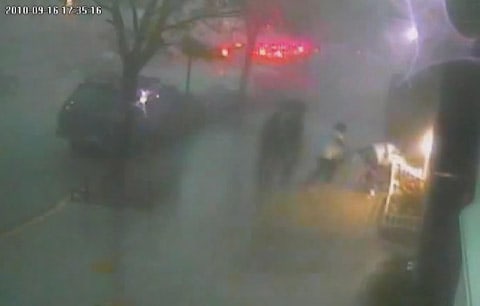 Those of you in NYC know what an incredible storm passed through here this evening.
Check out this video from a surveillance camera in Brooklyn, which was hit the hardest.
Watch, AFTER THE JUMP…
Gothamist and the NYT both have good reports on the storm, with photos. Blabbeando has some shots of tree destruction.