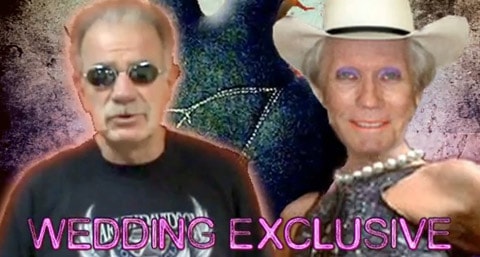 The voice from monster truck rally ads invites you to watch the Quran get its ass kicked by Jesus. Featuring a special wedding between Pastor Fred Phelps and his longtime secret love hater Terry Jones.
"Please note: Said wedding may result in a hate so strong as to drain the sweetness from all sugar and whip up more Category 4 hurricanes."
Sullivan notes, "Sometimes this is the only appropriate response."
Watch, AFTER THE JUMP…