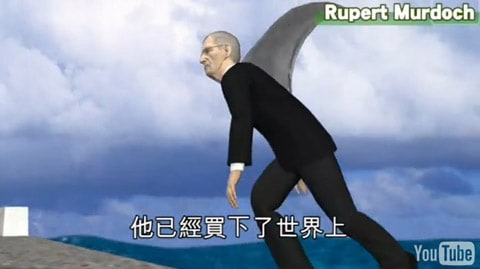 You can't fault Taiwan's Next Media Animation for not giving life to a topic. Here, they take on the war between the New York Times and Wall Street Journal.
Their depiction of Rupert Murdoch is fintastic.
Watch, AFTER THE JUMP…
In related news, publisher Arthur Sulzberger told a London media summit Wednesday that he fully expects the New York Times to stop issuing a print edition "sometime in the future".