Chicago: worst storm in 70 years?

AUDIO: Barney Frank says Obama should drop DADT appeal.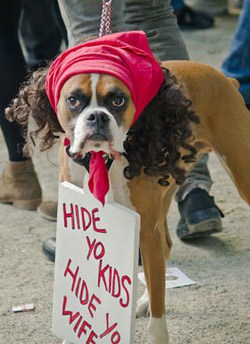 Watch: Antoine 'bed intruder' Dodson, pitches sex offender iPhone app, inspires humiliating pet Halloween costumes.

AP trumpets Obama's 150 gay appointments. "Gay activists say the estimate of more than 150 appointments so far — from agency heads and commission members to policy officials and senior staffers — surpasses the previous high of about 140 reached during two full terms under President Bill Clinton."

Canadian Broadcasting Standards Council criticizes DJ's anti-gay remarks directed at Justin Bieber.

Glee stars Mark Salling and Chord Overstreet offered $100K to pose in Playgirl.

3,000 attend hate crime vigil in London's Trafalgar Square: "The vigil included speeches from Jen Baynham talking about the loss of her brother for the first time in public. Her brother, Ian Baynham, was killed in a homophobic attack in Trafalgar Square in 2009. Jen Baynham said the past year had been 'an emotional roller coaster ride' for the family and said: 'We are now left with memories and we talk about him often almost as if he was with us and expect him to walk in at any moment.' Stuart Milk, the nephew of gay rights activist Harvey Milk who was assassinated, attended the event and was one of the highlights…"

Watch: Janet Jackson talks to Good Morning America.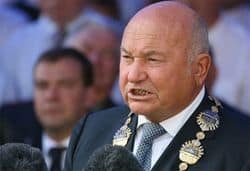 Anti-gay former Moscow Mayor Yuri Luzhkov wants the UK to grant him a visa: "Meanwhile, leading gay rights activist Nikolai Alexeyev said he has asked Britain's Foreign Office to deny a visa to Luzhkov, who banned gay pride parades as mayor, Interfax reported."

Gay Providence mayor David Cicilline the front-runner in RI House race.

NYC Mayor Michael Bloomberg comes out in favor of two-term limit he successfully fought to overturn.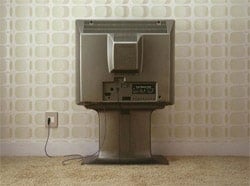 The most safe-for-work lube ads of all time?

Film Experience looks at Darren Aronofsky's Black Swan. Natalie Portman and her father are reportedly not speaking because he found the film's lesbian scenes "degrading".

Restaurant noise can make your food bland: "Researchers recruited 48 college students, and fitted them with headphones playing either loud white noise, soft white noise, or nothing at all. Then the participants closed their eyes and chomped on snack foods like Pringles and cookies."

Glee cast releasing a Christmas album.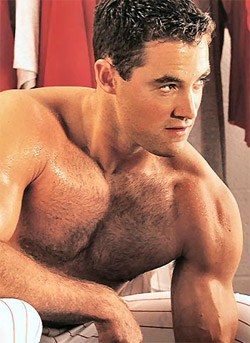 Swoonworthy's guide to the World Series athletes.

Dallas Voice publisher Robert Moore and Bay Area Reporter publisher Thomas Horn make World Series bet: "…the loser will contribute $1,000 to a charity in the winner's city and appear in the opposing team's gear in a photograph to be published in the winner's newspaper."

More UFOs over New York City?

Fable III video game allows same-sex marriage, gay adoption: "You can be gay. You can be bisexual. You can get married as many times as you like. It's up to you. My fascination is with what that means to people. It means they can be who they are rather than who I require them to be."

21-year-old tattoo artist is in trouble in Australia: "After the 25-year-old victim got home, he was horrified to discover the tattoo was far from what he expected. Instead of a Yin and Yang symbol with some dragons, the tattoo featured a 40cm-long image of a penis and a slogan implying he was gay. He contacted police and they charged the 21-year-old Bundamba man with assault occasioning bodily harm."