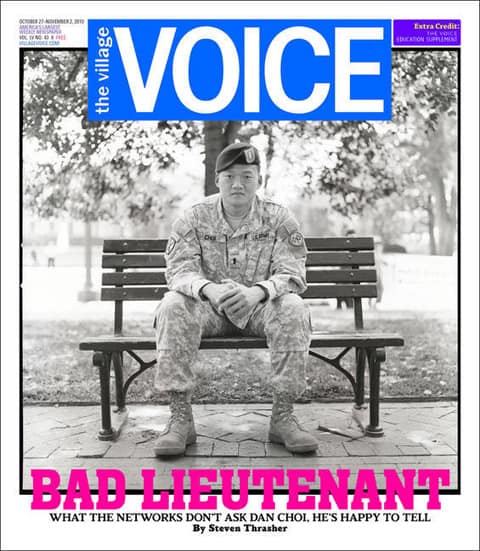 Choi gets a major profile in New York's Village Voice:
Choi "has a public role and a private life," one friend tells the Voice. "In his private life, he sometimes exhibits behaviors that, I fear, if caught on YouTube by somebody who was a conservative spy, would reflect very poorly on him and, by extension, on the movement. On the other hand, I'm just kind of jealous. There's a lot of me wishing I could be out there and be as open as he is."
Choi is unapologetic. He says he resents it when anyone, especially those in the gay-rights movement, discourages him from exploring—well, sexually—his newly revealed homosexuality.
"I think our movement hits on so many nerves," he says, "not just for reasons of anti-discrimination and all the platitudes of the civil rights movement. I believe that it's also because it has elements of sexual liberation. And it shows people that through what we're trying to do, they can be fully respectful of themselves, without accepting the shame society wants to throw upon them."
Bad Lieutenant [village voice]