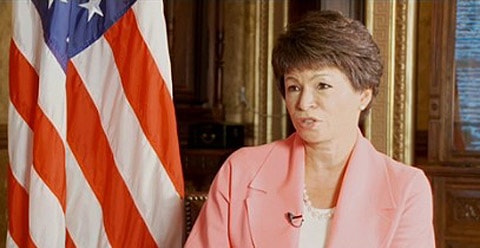 Senior White House adviser Valerie Jarrett, in an interview with the Washington Post's Jonathan Capehart, discusses the recent string of suicides related to anti-gay bullying, and describes meeting Minnesota teen Justin Aaberg's family backstage at the Human Rights Campaign dinner, where she recently gave a speech.
She also calls Aaberg's sexuality a "lifestyle choice":
"They were aware that their son was gay. They embraced him. They loved him. They supported his lifestyle choice. But yet when he left the home and he went to school he was tortured by his classmates."
Watch (starts around the 3:45 mark), AFTER THE JUMP…