This possibility arose yesterday after openly gay University of Michigan student assembly president Chris Armstrong and his attorney filed a complaint with the Michigan Attorney Grievance Commission.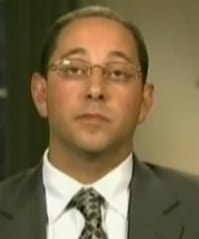 The Detroit Free Press reports:
"Deborah Gordon, the attorney for U-M student Chris Armstrong, said Friday she has filed a complaint with the Michigan Attorney Grievance Commission against Shirvell, a Michigan assistant attorney general, on behalf of her client. The complaint alleges Shirvell harassed and defamed Armstrong during what Gordon describes as a six-month campaign 'of lies, dishonesty, heckling, hate speech and even job interference.' The commission could disbar Shirvell if it investigates. 'I could not stand by and let Mr. Shirvell continue his reckless, bullying behavior,' Armstrong said in a statement."
Armstrong added: "We just feel very strongly … that you can't be a licensed attorney and an officer of the court and conduct yourself this way and essentially terrorize a college student."
While Armstrong has dropped his restraining order against Shirvell, the state's assistant attorney general is still not allowed to step foot on the the University of Michigan campus. Shirvell's attorney has threatened legal action if that ban lifted is not lifted as well.
Shirvell is still under voluntary leave from his position but is scheduled to return to his position next week.