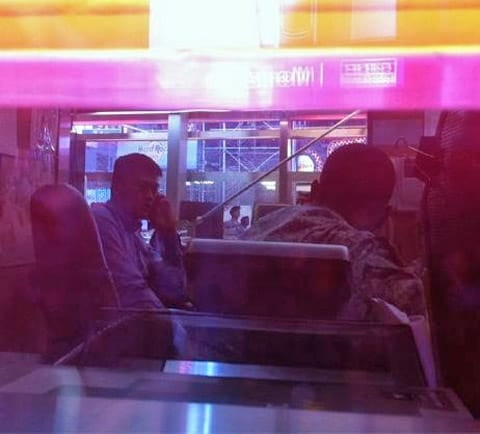 It's a little tough to see because it appears to have been taken through the colored glass at the Times Square military recruiting station in NYC, but that's Dan Choi attempting to reenlist in the U.S. military following news that the government has issued guidance instructing recruiters to accept gay and lesbian soldiers.
The guidance is in response to the recent court ruling by Judge Virginia Phillips declaring "Don't Ask, Don't Tell" unconstitutional.
Following today's news, Choi, who was discharged under DADT earlier this year, immediately said he was heading to the recruiting center to reenlist.
(photo via twitter/docequality)