Students in Wisonsin rally around woman who was punched in the face for wearing a "Legalize Gay" t-shirt.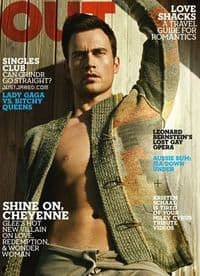 Cheyenne Jackson and his partner of 10 years, Monte Lapka, secretly became domestic partners in NYC over the summer: "We wanted to get as married as we could. I think we were filling in some forms for wills or insurance, and I just thought, Let's just make this as legal as we can."

That bigoted billboard that depicted President Obama as a terrorist, a gangster, a Mexican bandit, and a gay man has finally been taken down.

James Cameron and Angelina Jolie rumored to bring their version of Cleopatra to the big screen.

Two minutes of the some of the best laughs you'll have all day, thanks to Christine O'Donnell and Bill Maher.

Even president Obama thinks that O'Donnell poses a real threat this election season.

GLAAD not happy with Vince Vaughn's recent defense of the homophobic joke in his new movie: "Vince is right. Comedy does bring us together, unless one of us is the punchline. Then it pushes us apart."

A gay Atlanta man has given us what he thinks is the liberal version of the Tea Party: The Coffee Party USA.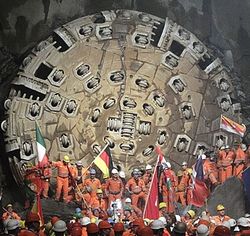 After $10 billion and 35 miles of digging, the world's largest tunnel opens in Switzerland.

Gavin Newson wanst to be more than just the "Gay Marriage mayor."

The Jersey Shore castmates absolutely loved being mocked on South Park.

Alexander Skarsgard steps out in denim.

Scientist claims that cancer is a modern affliction: "The virtual absence of malignancies in mummies must be interpreted as indicating their rarity in antiquity, indicating that cancer-causing factors are limited to societies affected by modern industrialisation."

Nick Cannon on Chelsea Handler: "Angry ugly whitetrash."

Prince will welcome you 2 America this December.