Former "Family Values" Australian MP David Campbell on the sex scandal he was caught in this summer: "People keep asking about (the scandal), but I'm keeping quiet because it's had no influence on my decision (to resign)."

Project Runway contestant Mondo Guerra comes out as HIV positive during an episode of the show.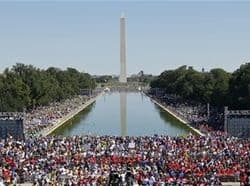 Tens of thousands show up at a liberal political rally in front of the Lincolm Memorial. Unlike last month's, this rally is thankfully Glenn Beck and Sarah Palin-free.

Great news: A post-Yuri Luzhkov Moscow brings the first gay rights protest to that city in years.

CNN fired Rick Sanchez for bigoted statements. No doubt he'll turn up elsewhere soon.

Korean mothers take out ad against a show aired on SBS that features a gay storyline: "If my son becomes gay and dies from AIDs after watching 'Life Is Beautiful', SBS must take responsibility!"

Tom Cruise in disguise as a Russian soldier in Mission: Impossible 4 in Prague.

The Archie Comics' issue of Veronica that features the debut of Kevin Keller sells out – a first for the comic book company.

Tyra Banks' head gets webbed.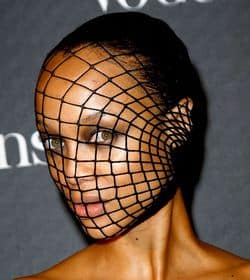 500 people remembered Anti-gay bully victim Seth Walsh in California last night.

Tyler Clementi's parents speak: "Regardless of legal outcomes, our hope is that our family's personal tragedy will serve as a call for compassion, empathy and human dignity. Needless to say, public attention has been intense. The outpouring of emotion and support from our friends, community and family — and from people across the country — has been humbling and deeply moving."

13-year old Asher Brown, who killed himself last week, is laid to rest.

Rihanna might soon be a married woman.

It looks like Chord Overstreet will not be Chris Colfer's boyfriend on Glee. That leaves Darren Criss as the likely possibility.