Is Facebook outing gay users to advertisers?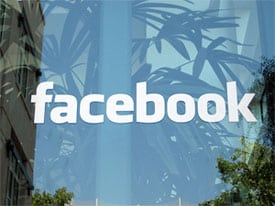 Valleywag explains:
For a recent paper, researchers from Microsoft and Germany's Max Planck Institute wanted to see if Facebook targeted ads based on sexuality, so they created six fake profiles: two straight men, two straight women, a gay man and a lesbian. (Besides gender and sexuality, the profiles were indistinguishable.) Then they observed what ads each profile was shown over a week's time.
They found that the ads displayed on the gay man's profile differed substantially from those on the straight one. (The ads shown on the lesbian profile only differed slightly from the straight woman.) This isn't surprising, since a gay bar doesn't want to place its ads on the profiles of straight men. But many ads targeted exclusively to gay men had nothing to do with, and made no mention of, their sexuality—for example, one ad hawked a Florida nursing school. (Half of ads targeted to gay men didn't mention the word "gay" in the text.)
The paper explains why this is a concern:
The danger with such ads, unlike the gay bar ad where the target demographic is blatantly obvious, is that the user reading the ad text would have no idea that by clicking it he would reveal to the advertiser both his sexual-preference and a unique identifier (cookie, IP address, or email address if he signs up on the advertiser's site).