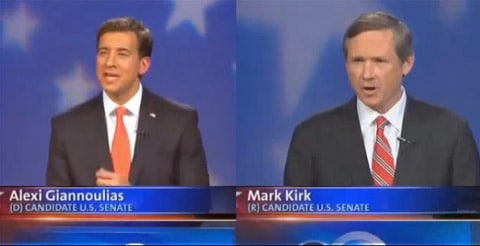 During last night's Illinois senate debate Alexi Giannoulias and Mark Kirk were asked about the military's "Don't Ask, Don't Tell" policy as well as marriage equality.
Interesting questions, given the fact that Kirk, who was serving in Afghanistan as recently as January, has been accused of being a closeted gay man several times during the campaign.
Watch our interview with Giannoulias, if you missed it, here.
See what they had to say at the debate, AFTER THE JUMP…