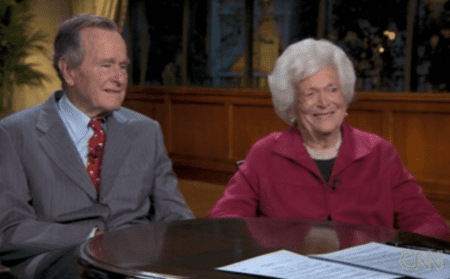 Larry King interviewed George H. W. Bush and his wife Barbara for an interview to be aired on CNN this coming Monday but the cable news network has released a clip with some highlights including one where King asks Mrs. Bush on her thoughts on Sarah Palin.
The former first lady takes a swipe at the quitting Governor: "I sat next to her once. I thought she was beautiful and I think she's very happy in Alaska and I hope she'll stay there."
Here's to that. The clip is AFTER THE JUMP.