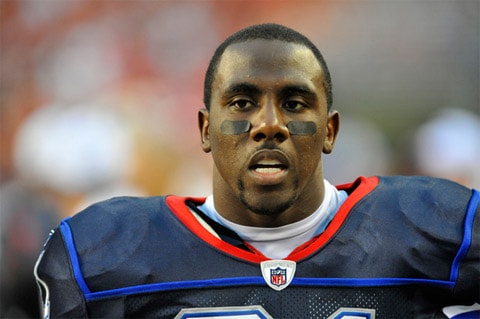 Buffalo Bills running back CJ Spiller apologized for tweeting "Keep my name out ur mouth fag." at Philadelphia Eagles rookie defensive end Ricky Sapp after practice on Wednesday. Spiller's tweet has since been deleted.
Tweeted Spiller yesterday: "I wanna apologize for using dat derogatory term to any1 that I may have offended I am truly sorry that was out of my character…God bless."
Spiller also apologized before practice: "Me and Ricky, you know, we're best friends. We always joke around on there and I shouldn't have said what I said. I apologize for it. I'll kind of leave it at that. You definitely got to be careful of what you put. If anybody knew how me and Ricky play around on Twitter, pretty much know that we were just joking and didn't mean any harm. People did, and it is what it is. Like I said, I apologize for the situation and just move forward, you know, get ready for the ballgame. I'll be off of Twitter for a couple of days and hopefully it will go away. But I mean, if not, I'm still going to get on there and update my fans."
The NFL has yet to respond to Spiller's slur.
(image the state)