Burlesque vs. Showgirls: The Face-Off.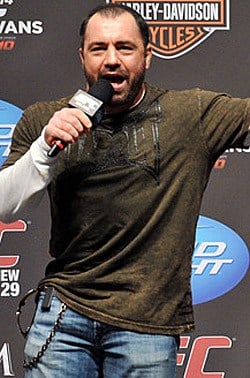 UFC commentator Joe Rogan enjoys the F-word "immensely", apologizes for using it: "As for my use of the offensive word 'f**got' please accept my apologies and replace it with 'c**k-sucker.'"

Dennis Rodman "serviced" during interview.

WikiLeaks promises new release "7 times" greater than Iraq war logs: "We anticipate that the release could negatively impact U.S. foreign relations. We will brief you once we have a better understanding of what documents the WikiLeaks publication contains."

Study: Polar Bears to lose out to Grizzlies in battle for land, resources.

Iran parliament moves to impeach Ahmadinejad.

Ugly Betty actor Michael Brea decapitated mom with samurai sword while reciting Bible verses: "I had just dozed off to go to sleep and then I woke up to somebody screaming," said Bernard Bent, another resident. "It sounded like a lady's voice and after a while I just didn't hear the woman's voice again."

Watch: Black-Eyed Peas debut video for "The Time".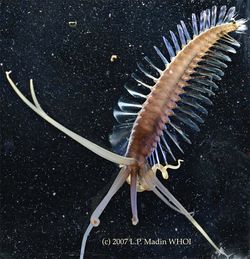 Scientists discover deep sea 'Squid Worm'.

Nicki Minaj says to expect a gay rapper: "I think we just have to be open-minded. You know, we have to do whatwe do, and not worry about what they accept."

Justic Scalia slams "living constitution" which has led to decriminalized homosexual conduct.

Garrett Hedlund is country strong.

Former Catholic priest caught hiring a hit man to kill teen who accused him of sexual abuse: "Authorities said John Fiala first offered the job to a neighbor, who blew the whistle and helped police arrange a sting. They said Fiala got as far as negotiating a $5,000 price for the slaying before investigators moved in. The 52-year-old clergyman was arrested Nov. 18 at his suburban Dallas home and jailed on $700,000 bail. In April, he was named in a lawsuit filed by the boy's family, which accused Fiala of molesting the youth, including twice forcing him to have sex at gunpoint."

Ian McKellen and Armistead Maupin, together at last.

Jared Leto strips to the waist for "Hurricane" video.

New footage of gay bashings in Sao Paulo. Rio victim speaks: "He was taken to a deserted location, and forced to eat dirt and drink a glass of gasoline. The three men also threatened to rape him with a bar of steel so he could feel 'how good it is to be gay'. The attack lasted for about ten minutes, when Daniel was rescued by a truck driver who was passing by."

Filipino "expert" Stress leads to homosexuality.

Jim Carrey says there are no hard feelings over his scolding of David Letterman, after Letterman asked him about playing a gay man: "He honestly said to me that he's been watching me for a long time and that this movie was really special and he thought it was the best thing I've ever done. [Letterman] was super, super, super supportive of it."