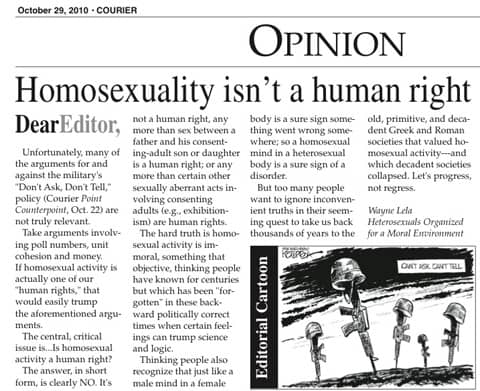 The College of Dupage, based in Glen Ellyn, Illinois, is one of the larger community colleges in the nation with 31,000 students. A reader whose boyfriend attends the college forwarded us this hideous opinion piece published in the October 29 edition of its student newspaper, The Courier.
The piece was authored by the extremist group Heterosexuals Organized for a Moral Environment.
The paper's editor can be reached at editor@cod.edu.