Researcher: Gay men earn less than straight men. Lesbians earn more.

Prince William to marry. Gives Kate Middleton Princess Diana's engagement ring.

Video: On Germany's Got Talent, a male contestant stripped nude and lit a firecracker in his ass.

UK Poll: Age at which people "come out" is steadily falling. "A poll for Stonewall of 1,500 people who were already out found that among the over-60s the average age they had come out was 37. But those in their 30s had come out at an average age of 21, and in the group aged 18 to 24 it was 17."

Gay groups protest zoo's decision to split gay vulture couple and mate one of them with females.

First look at Season 3 of RuPaul's Drag Race.

Scientists: Discovery of new dimensions may come next year.

El Paso, Texas City Council to consider overturning voter-approved ban on medical insurance benefits for domestic partners: "The city council on Tuesday was scheduled to take up the issue. Voters on Nov. 2 decided to end such benefits for 19 gay and unmarried partners of city employees."

Sniper shoots Polar Bear at Moscow Zoo.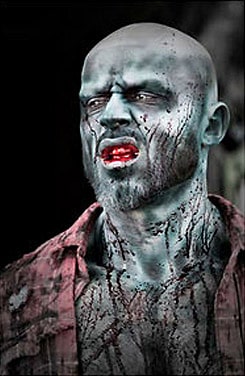 Police raid Melbourne International Film Festival director's house over screening of Bruce LaBruce's LA Zombie.

Polish gay activist Robert Biedroń brutally beaten by police while observing radical right-wing march: "They took out individual people, including me, from the crowd. But the worst thing happened in the police car.  There, I was left alone with an officer.  And, in simple words, I was brutally beaten. I've dealt with human rights protection for many years now and I'm devastated by what happened."

World Bank restricts matching funds available to "ex-gay" group PFOX.

South Park sued for ripping off 'What What (In the Butt)'.

Makes you miss Reese Witherspoon.

Texas radio station KLIF host Chris Krok to apologize for attack on Fort Worth City Councilman Joel Burns. "On behalf of Joel and the many others whose life stories intersect with his, GLAAD made a phone call this afternoon to Jeff Catlin, the operations manager for Cumulus Media Dallas, KLIF's parent company.  The conversation was a productive one; Catlin both understands and shares our concern.  As the person who oversees KLIF, Catlin acknowledged that he has the 'responsibility to be responsible' for what airs on the station."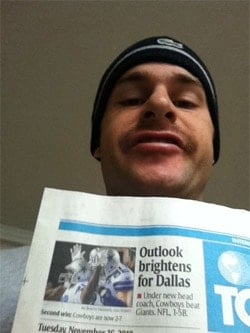 Andy Roddick's pornstache: "sporting a mustache for the next 2 days cause of a bet…. it is a horrendous look for anyone not named tom selleck or burt reynolds"

917 dead as of Friday in Haiti cholera outbreak.

 Darren Criss officially joins cast of Glee.

 Hundreds of TSA bodyscan images saved, leaked.

Gareth Thomas to take Rugby League equality campaign to Parliament: "The RFL, who claim to be the first UK sport to tackle homophobia head on, will make a presentation on the subject at the House of Commons at an event hosted by Leeds MP Greg Mulholland. Thomas, who switched codes with Wrexham-based Crusaders earlier this year, announced he was gay last December and has since become an active campaigner on equal rights."