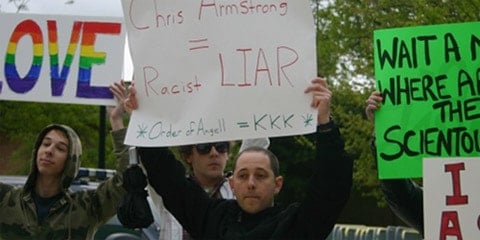 Michigan Assistant Attorney General was fired at a hearing today, the Detroit Free Press reports: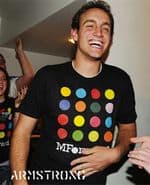 A hearing that was supposed to be held Tuesday was moved up to this afternoon. Philip Thomas said he showed up for the meeting and was read one sentence.
"They said essentially that as a result of Andrew's conduct, it's become impossible for him to carry out his duties as an attorney general."
Shirvell had been criticized for his blog in which he calls Chris Armstrong, the president of the Michigan Student Assembly, a radical homosexual, a Nazi and Satan's representative on the assembly. Thomas had said his client is expressing his free-speech rights.
Thomas said the firing felt "political" and blamed media attention from the left: "There's been a tremendous piling on against Andrew. The liberal media started this tempest in a teapot. Andrew's reaction is that he's devastated over the loss of his employment."
Said Chris Armstrong's attorney Deborah Gordon: "The next step must be a complete retraction of all the malicious lies and fabrications by Mr. Shirvell, and a public apology to Chris Armstrong, his family and the others Mr. Shirvell has slandered."
In related news, one of our readers pointed out to me last week that we've been covering Andrew Shirvell's anti-gay activities since at least 2005, when Shirvell was raising a stink about a pizza joint in Ann Arbor with a rainbow flag decal on its window that told its customers it was a gay-friendly establishment.