Modern Tonic — a free daily email delivering gay-approved pop culture gems before they get co-opted by everyone else — presents a weekly music update here on Towleroad.



 TODAY'S FEATURED NEW RELEASES: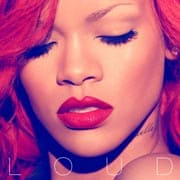 Maybe it's just us, but we were underwhelmed by Rated R, Rihanna's 2009 release after her domestic abuse travails with Chris Brown. It was described as dark, but it wasn't dark enough — she just couldn't seem to get her head around the experience. Her fifth release LOUD is a relief — a return to the pop pleasures of a good-time girl with attitude and beats to spare. Honestly, how serious can you get when you launch your record with a jumpy club banger about the delights of "S&M"? LOUD's already produced two hit singles — the pulsing "Only Girl (In the World)" and the hip-hop "What's My Name?" with Drake. She follows up her recent Eminem smash with "Love the Way You Lie (Part II)" and jams with the ubiquitous Nicki Minaj on the synthetic reggae of "Raining Men" (alas, not the gay classic by the Weather Girls). Nine producers worked on the record, but it's one singular vision that prevails: Rihanna's. Now that's something to get loud about.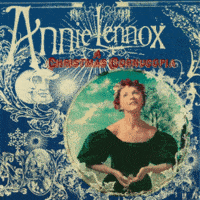 She's been a brass disco dominatrix, a feral rock chick and a sensitive solo artist who put some much needed bite in the Adult Contemporary playlist. But no matter the guise, Annie Lennox has always been herself — a playful performer who uses masks and prisms to reflect deeper truths about herself and us. So it may come as a shock to hear her traipsing through the canon of holiday songs on A Christmas Cornucopia. The most traditional songs here — "The First Noel" and "Silent Night" — go to the head of the class on vocal prowess alone. After that, well, she gives us pieces obscure to American ears: an English madrigal ("Lullay Lullay (The Coventry Carol)"), a French lullaby ("Il Est Ne Le Divin Enfant"), a fable ("The Holly and the Ivy"). Her pagan romp through "God Rest Ye Merry Gentlemen" (with a video that's both beatific and creepy) is a highlight and a beautiful ballad of her own composition — "Universal Child" — will be a welcome addition to her next greatest hits collection. Never let it be said that the woman doesn't give it her all.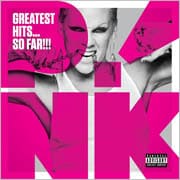 Speaking of greatest hits, it's that time of year for the holiday parade of best-of's and compilations. Featuring three new tracks — including the crunchy single "Raise Your Glass" — P!nk's Greatest Hits…So Far!!! includes her best known tracks since she got the party started at the turn of the century. Also featuring three new songs — including the club-ready "Night Is Young" — Nelly Furtado's The Best of Nelly Furtado has her biggest tracks, "I'm Like a Bird" and "Promiscuous," as well as selections from her Spanish-language release Mi Plan. Norah Jones …Featuring is a collection of her duets over the last eight years. Though she's a star in her own right, her collaborations are where she does some of her best work, including a lovely low-key "Little Lou, Prophet Jack, Ugly John" with Belle & Sebastian and a Christmas chestnut with Willie Nelson, "Baby, It's Cold Outside."

Towleroad November 16, 2010 by moderntonic.com

 MUSIC NEWS: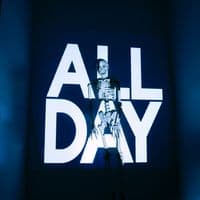 Gregg Gillis, dba Girl Talk, has unleashed All Day, the follow-up to his brilliant mash-up album from 2008 Feed The Animals. Featuring 373 song samples (from artists as wide-ranging as Lady Gaga, Depeche Mode, M.I.A., Neil Diamond, Bananarama and even a snippet of Willow Smith's "Whip My Hair") this epic album, available as a continuous mix or separated tracks, is being given away entirely free here.

"Stole My Heart," one of Los Angeles-based duo Little & Ashley's three tracks featured on a series of Amazon's Kindle TV commercials, is a gem. These two sometime actors (Annie Little has appeared on Mad Men and Scrubs and Marcus Ashley on Bones and CSI: NY), have a new holiday track coming as well (UK readers will hear it on Amazon UK's Kindle holiday ads). Get a free download of "Stole My Heart" in player above.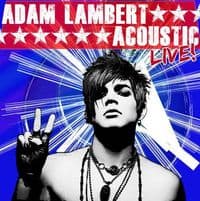 Adam Lambert will release a 5-track EP, Acoustic Live!, on December 6. The digital release includes five songs from For Your Entertainment, including "Whataya Want From Me." Pre-orders on his site get an instant download of that track.

Adele's video for "Rolling in the Deep," the lead single from forthcoming album 21, has premiered. The singer will perform the track December 3 on The Ellen DeGeneres Show.

Sony Music predicting big sales for Michael Jackson's Michael, the collection of previously unreleased material out December 14.

Stream the entire soundtrack of the Cher/Christina Aguilera film Burlesque (album out next Monday).

Mark your calendars for Pink Friday.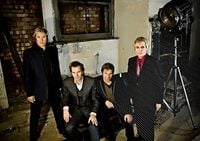 Duran Duran's thirteenth studio album, All You Need Is Now, will debut on iTunes December 21 as a nine-track album, followed by the physical release, with four more tracks, in February 2011. The album is produced by superstar DJ/producer Mark Ronson. Lead single (which shares the same name as the album title) debuts December 14 on iTunes.

 MORE NEW RELEASES:
After their Brokeback romance video "Shame" turned them into the real backstreet boys, Robbie Williams and Gary Barlow reconvene the original Take That for Progress (import-only), their sixth release and first with Williams since 1995.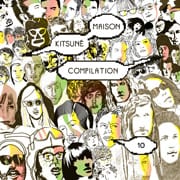 The tenth Kitsuné Maison compilation, Kitsuné Maison 10 — The Fireworks Issue, is a double-disc celebration featuring the Mustang Remix of Two Door Cinema Club's "What You Know," Yelle's international smash "La Musique" and tons of new discoveries waiting to happen. Download free mp3's of samplers of each of the discs in the player above.
 
London's Bombay Bicycle Club follows up its powerful debut I Had the Blues But I Shook Them Loose with the acoustic musings of the equally powerful Flaws.
After channeling the girl-group vibe on their debut We Are the Pipettes — and losing member Rose Elinor Dougall — the reconstituted duo now tackles Bananarama on Earth vs. the Pipettes.
Also out today: Various Artists — Glee: The Christmas Album; Nelly — 5.0; Josh Groban — Illuminations; Lee DeWyze — Live It Up; Mariah Carey — Merry Christmas II You (Collector's Edition); Bruce Springsteen — The Promise; Pink Martini — Joy to the World ; Sondheim: The Birthday Concert (DVD/BD)

 MUSIC VIDEOS:
Lucy Schwartz — "Graveyard"
The L.A. piano songstress creates a suitably murky, shadowy clip for the sad romantics stumbling through life halfway between this world and the next. From her recently released debut Life in Letters.
Cocknbullkid — "One Eye Closed"
Anita Blay — the U.K. genre-hopper known as Cocknbullkid — previews her 2011 debut Adulthood with a spy-guitar raver and this clip featuring a one-eyed plushie monster on the prowl.
Kraak & Smaak — "Dynamite"
Vinyl fetishism gets its due in this outlandish, surrealist clip from the premiere Dutch dance trio Kraak & Smaak. Rumors abound that they're working on a follow-up to the dancetastic Plastic People.
Shit Robot — "Take 'Em Up"
LCD Soundsystem's Nancy Whang trails herself on a trippy Brooklyn stroll in Marcus Lambkin's (aka Shit Robot) mid-tempo disco track. From his debut From the Cradle to the Rave.