Senator Carl Levin acknowledges that the 'DADT' repeal amendment may have to be separated from the main Defense authorization bill: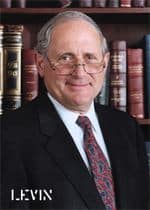 "I'm trying to get the bill through Congress. I'm the committee chairman for a 900 page bill. 'Don't Ask, Don't Tell' is two pages of 900 pages. My focus is different from the media focus. I'm just trying to get a bill passed," Levin told reporters at the Capitol building on Tuesday.
While no final decisions have been made, Levin said one option was to separate the language on repealing "Don't Ask, Don't Tell" from the rest of the bill, and then making two separate efforts to pass the both pieces of legislation.
"I'm trying to get both done. And if I can't get both done, I want to get one of them done," Levin said.
He said no decisions will be made until Congress receives the military's survey on the effect of repealing the ban, details of which were leaked to the Washington Post.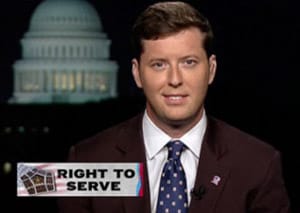 And Rep. Patrick Murphy told the Washington Blade that Obama plans to get involved after the report comes out.
In an interview Tuesday with the Washington Blade, Rep. Patrick Murphy (D-Pa.) said Obama has been engaged in moving Congress to repeal "Don't Ask, Don't Tell" and that this effort will expand once the Pentagon working group report — due Dec. 1 — is complete.
"I think there are different levels of engagement and, I think, once the report comes out, I think we'll see the full spectrum of that engagement," Murphy said.
The first Iraq war veteran elected to Congress said he expects this "full spectrum of engagement" to come from not only the White House, but also the president's "own Department of Defense."
Murphy also commented on the possibility of stripping the repeal amendment:
Amid reports that talks are taking place to potentially strip the defense authorization bill of its repeal language, Murphy said Republicans have sought a bill without the "Don't Ask, Don't Tell" provision.
"I think that's what the Republicans would like to see," Murphy said. "But I think those of us in the House and 78 percent of the American people and those in the military currently serving want to see the Senate do what's right and repeal 'Don't Ask, Don't Tell' and put it on the president's desk, so he can sign it into law."
With limited time remaining this Congress, it's possible lawmakers won't repeal "Don't Ask, Don't Tell" this year, leaving Obama to come up with another game plan — perhaps non-congressional action such as a stop-loss order — to put an end to the gay ban.
Full transcript of Murphy interview at the Blade.