Modern Tonic — a free daily email delivering gay-approved pop culture gems before they get co-opted by everyone else — presents a weekly music update here on Towleroad.



 FEATURED HOLIDAY RELEASES:
'Tis the season when Sugar Plum Fairies — dressed like go-go boys, of course — dance in our heads. And they have some new tunes for all that holiday gyrating. Here's the best of the chestnut-roasting season soundtracks (all available now):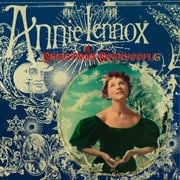 Annie Lennox, the big-lunged voice of Eurythmics, offers English madrigals ("God Rest Ye Merry Gentlemen"), dark ballads ("In the Bleak Midwinter") and a gorgeous addition to the Christmas canon with her own "Universal Child" on A Christmas Cornucopia.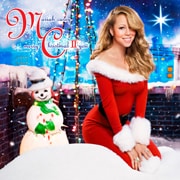 Mariah Carey's Merry Christmas II You is as curvaceous and inviting as her hip-hugging red-velvet Santa suit on the cover. The traditional songs are good, but the originals are the standouts, especially "Oh Santa!" — a finger-snapping, new-fangled classic that swoops in with a Celtic trill that could either be a pennywhistle or Mimi herself. Who can tell?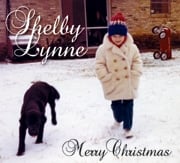 The soulful country-pop voice of Shelby Lynne adds a sexy sheen and down-home charm to 9 covers and two originals on Merry Christmas, her first holiday record. Those two originals — the country-swinging "Ain't Nothin' Like Christmas" and the down-tempo melancholy of "Xmas" — make us hope it's not her last. Stream "Ain't Nothin' Like Christmas" in player below.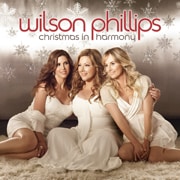 Responsible for their 10-million-selling debut, producer Glen Ballard returns to the fold for Wilson Phillips' Christmas in Harmony, 13 holiday tunes sun-drenched with California sunshine, including the swinging "I Wish It Could Be Christmas Every Day" (stream in player below) and "Warm Lovin' Christmastime." Surf's up, Santa!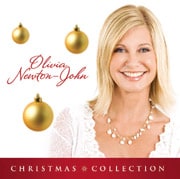 Olivia Newton-John's fourth Christmas release Christmas Collection is a gently grooving, breezy romp through holiday favorites featuring Vince Gill ("Away in a Manger"), Clint Black ("Let It Snow! Let It Snow! Let It Snow!") and the London Symphony Orchestra. And at 62, ON-J's voice is as pure and angelic as ever, a gift that keeps on giving. Stream "Christmas Never Felt Like This Before" in player below.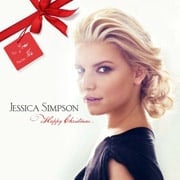 While we've never been ones to get all misty-eyed over the oeuvre of Jessica Simpson, her second holiday release Happy Christmas is a lovely surprise. She duets with the always-reliable Willie Nelson on a bluesy "Merry Christmas, Baby," offers a sweet-natured original, "My Only Wish," and covers John & Yoko's "Happy Xmas (War Is Over)" without making a fool of herself.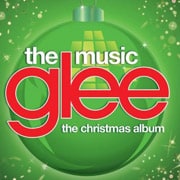 The Glee gang gets in on the holiday action with Glee: The Music, The Christmas Album. Which one's getting the most action on the Modern Tonic rotation? "You're a Mean One, Mr. Grinch" featuring k.d. lang and the touching duet "Baby, It's Cold Outside" between Kurt (Chris Colfer) and his supremely talented, adorable friend Blaine (Darren Criss).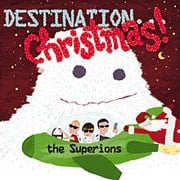 Now, what's a holiday without fruitcake? The Superions — with the B-52's Fred Schneider and instrumentalists Noah Brodie and Dan Marshall — set their sights on Destination… Christmas! It's a holiday hoot featuring "Santa's Disco," the lascivious "Jingle Those Bells" and the delicious synth-pop confection "Fruitcake" (free download in player below).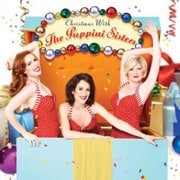 Bonus free downloads: two tracks from The Puppini Sisters, "Santa Baby" and a cover of Wham's "Last Christmas" from their new album Christmas With the Puppini Sisters." Also in our player is Little & Ashley's "Winter Night" from the L.A.-based duo's new Winter Night EP. 


Towleroad November 30, 2010 by moderntonic.com

MUSIC NEWS:

 We want to comment on our review of Nicki Minaj's album Pink Friday which ran here last week. Eminem's guest rap on "Roman's Revenge" contains the use of the word "faggot" and some other homophobic lyrics. We regret not pointing this out and taking it into consideration in our review of the album. Regardless of our otherwise positive take, we find it unacceptable that Eminem's rap appears on the album of an artist who had only recently positioned herself as gay-friendly.

 Susan Boyle gets a frog in her throat.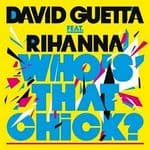 David Guetta is re-releasing his smash album One Love as One More Love (out now as an import; US release TBD), with an additional disc of 12 bonus tracks. Included is his collaboration with Rihanna, "Who's That Chick?" (aka the track from the Doritos commercial), also available now as a single. Stream the FMIF Remix in our player above.

 Listen to a twenty-minute megamix of Daft Punk's Tron soundtrack.

 Lady Gaga says Born This Way is "f***ing really good" and that it will be "the greatest album of this decade."

 Yet another Michael Jackson track emerges from the vaults. Ping has debuted the Thrilller-era "Much Too Soon," the closing track from Michael, out December 14. (Go to MJ's page on Ping in iTunes to hear the track).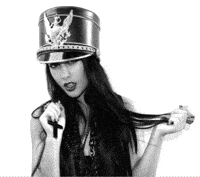 Frankmusik has remixed Natalia Kills' "Mirrors" (free download in player above). The new video for the track, from Kills' debut album Perfectionist, due in March, will be released December 6. Kills was also in the studio with Frankmusik to work on a track for his new album, due next spring.

 Bono and The Edge talk about Spiderman: Turn Off The Dark, the mega-million dollar musical for which they wrote the score.

TODAY'S NEW RELEASES:
The Black Eyed Peas return with The Beginning, not as slamming as the highlights of The E.N.D., but more consistent. Standouts: the feel-good single "Light Up the Night" and Fergie's punk-rock hiccups on "The Situation."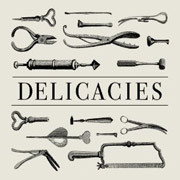 UK dance duo Simian Mobile Disco get techno-licious on Delicacies — a collection of instrumental dance tracks on two discs (one CD with separate tracks; the second a mix). Most delectable: the Krautrock-meets-OMD closer "Ortolan." Free download of the radio edit of "Sweetbread" in our player above.
After topping the charts with her second release Epiphany, R&B singer Chrisette Michele deserves to open her third album Let Freedom Reign with the mid-tempo groove of "I'm a Star" and follow it up with "Number One." If it weren't for those pesky Black Eyed Peas, she'd probably hit that height again. Stream the Andy Zulla dance mix of "Boys Cry Too" in our player above.
Philly soul sister Jazmine Sullivan throws down on her sophomore release Love Me Back, 11 tough-minded tracks about love and loss produced by Missy Elliott (the neo-soul "Excuse Me"), "Holding You Down (Goin' in Circles)"), Ne-Yo (who also duets on "U Get On My Nerves") and more. Stream single "10 Seconds" in player above.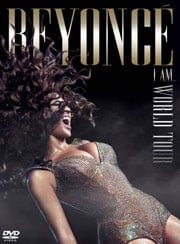 Also out:  Various Artists – Glee: The Music, Volume Four; Beyoncé — I Am… World Tour (CD/DVD); Ron Isley — Mr. I; Fefe Dobson – Joy; Black Swan Original Motion Picture Soundtrack

MUSIC VIDEOS:
Active Child — "I'm in Your Church at Night"
In a storm of flour, three zaftig bakers create angelic human beings, one of whom is L.A.-based songwriter Pat Grossi aka Active Child. Surreal, beatific and as luminous as Grossi's unearthly, keening voice.
Cheryl Cole — "The Flood"
A windy beachside provides the backdrop for Cheryl Cole's hybrid love tune that begins with a gentle country vibe before slamming home on a sing-along-and-sing-it-out-loud pop chorus. From her second solo album, Messy Little Raindrops.
Sander Kleinenberg feat. Jamie Cullum — "Remember When"
Dutch DJ/producer Kleinenberg invites jazz-pop dandy Cullum to get his Timberlake on for this funky Eurodisco jam shot in a brightly lighted subway-cum-disco. From his new disc 5k.
Jamie Woon — "Night Air"
London newcomer Woon strolls through a fecund woodland nightscape in this evocative clip for his eerie, dubstep-influenced electro single. His anticipated debut's due in 2011.