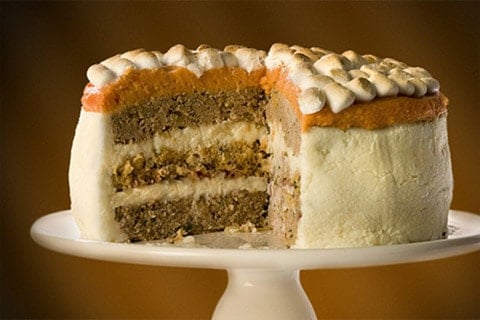 Yup, this is a Thanksgiving Turkey Cake Recipe.
Ground turkey, stuffing, cranberry sauce and mashed potatoes comprise the layers, and it's frosted with mashed potatoes, sweet potatoes, and toasted marshmallows.
Writes Chow: "Whether this Thanksgiving centerpiece incites horror, amazement, or confusion when it's served, it's certain to evoke some kind of outburst."
Or upchuck.
(via jezebel)