Tasmania and Victoria racing to be first Australian states with marriage equality.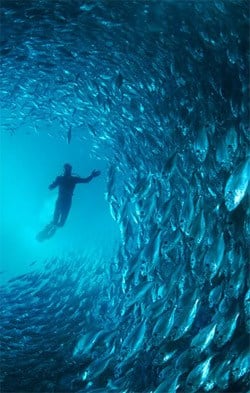 Researcher: fish numbers triple after Gulf fishing closures.

Kanye West hijacks ears on Delta flight from Minneapolis to NYC .

Genesio Oliveira, a Brazilian man who was reunited in June with the man he married in Massachusetts in 2005, may now be deported because "Attorney General Eric Holder has declined to reverse the immigration ruling that initially separated him from his 49-year-old husband, Tim Coco of Haverhill."

Transgender youth leader charged in murder of boyfriend.

David Beckham launching own line of underwear.

America's Next Top Model judge Nole Marin accused of inappropriate liaison with male model: "The meeting led to an October 2007 photo shoot at Marin's apartment where Hamman-Howe says he was subjected to crass come-ons and fondling after he stripped down to his underwear. Hamman-Howe "was shocked and repulsed and pushed defendant Nole Marin away, shouting, 'This is not what I want to do!'" says the suit filed in Manhattan Supreme Court. According to the complaint, Marin nonchalantly replied, "It's a very sexual industry" and told Hamman-Howe modeling is "all about who you know and what they'll do for you" just before he bolted."

Somebody's a show off.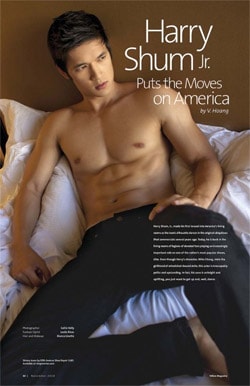 Glee's Harry Shum strips down.

Canada considers refugee assistance for gay Ugandans.

Rhode Island educators to hold televised anti-bullying forum: "Elliot Krieger, a spokesman for state education commissioner Deborah Gist, says there have been no specific incidents in Rhode Island to prompt the forum. But he says Gist wants to make sure people are aware of the issue, and wants to examine policies and strategies to make sure schools continue to stay safe."

Congressional redistricting: the GOP chart.

Hugh Jackman turns down a third Oscars hosting gig.

GLSEN wants 'Safe Space kit' in every school: "The kits contain 'Safe Space' stickers, posters, and a how-to guide for school personnel looking to become allies. Anyone can buy a 'Safe Space' kit and send it to a school of their choice by going to the campaign's website."

Israeli journalist and IDF veteran Yoav Sivan on DADT, the Israeli military, and the American right-wing's preoccupation with soldiers and showers: "Israelis have a different perspective. Avner Even-Zohar, a retired IDF captain who lectures extensively on LGBT issues, says that 'in officers' training in the Israeli army they told us that real soldiers hardly shower at all.'"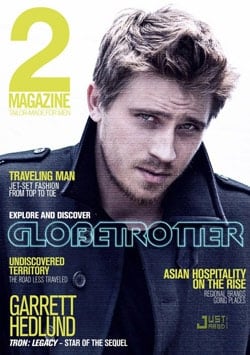 Garrett Hedlund brings his brooding gaze to 2 magazine.

Drag version of Madonna's Sex book on the way.

Raven Symone is not a lesbian.

Five Anglican bishops defect to Catholic Church: 'the five bishops, in a joint statement, spoke of their distress caused by developments in the Anglican Church that they felt were "incompatible with the historic vocation of Anglicanism and the tradition of the church for nearly 2,000 years.'"

Al Qaeda dog bomb plot? "But before the dogs were put aboard their plane, US soldiers working in the airport's cargo area noticed they had died — and soon discovered the bombs stitched inside them."

Jonathan Ross says George Michael a great role model for young gay men: "…it's because the cherry on top of his remarkable talent is that he is a modern, gay man who refuses to act embarrassed, or even pay lip-service to dominant hetero-culture – instead offering himself up as a radical and yet much-needed alternative role model to young gay men who don't embrace camp or feminised homosexual behaviour as their own. A strong, butch, unashamedly gay man who does what he wants, when he wants to."