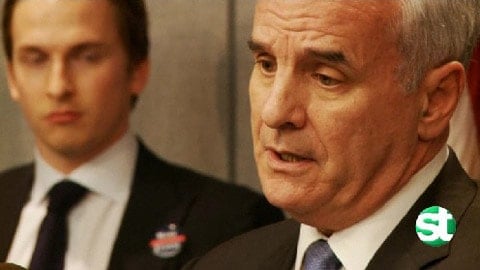 Democrat Mark Dayton is holding off for now on declaring victory in the Minnesota governor race against anti-gay Republican Tom Emmer, who, as you know, made headlines earlier this year as a recipient of funds from MN Forward, a conservative PAC partly funded by Target and Best Buy corporations.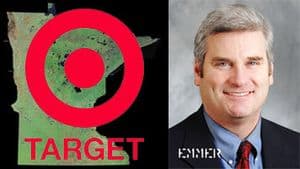 Dayton has the edge, but most everyone is preparing for a recount.
"DFLer Mark Dayton unofficially leads Republican Tom Emmer by 8,856 votes — a margin so slight that it could trigger a hand-ballot recount for the second election cycle in a row. Officials began the tedious, nerve-wracking task of locking up ballots, which both parties may guard around the clock. The day's events placed the state, yet again, in political suspended animation, awaiting the prospect of another recount brawl that could take months to resolve and get tangled in the courts…Dayton expressed cool confidence about the complex process that will decide his political fate. "It's about something far more priceless. It's about the integrity of an election in a democracy," Dayton told a packed Capitol news conference. Dayton and Emmer kept low profiles Wednesday after the roller-coaster ride of an election night drama that started with jubilation in the Dayton camp as he jumped out to an early lead before Emmer clawed his way back into contention."
But this is the REAL bad news — it could give them time to push through a gay marriage ban:
A potential recount in Minnesota's race for governor might eventually crown Democrat Mark Dayton the winner but drag on so long that the Legislature convenes in January with retiring GOP Gov. Tim Pawlenty staying in office.
Democrats fear that Republicans newly in charge of both chambers will combine with Pawlenty to push through massive spending cuts and pursue long-held goals on things like banning gay marriage, enacting photo ID for voters and expanded gambling.
It's a scenario that could also benefit Pawlenty, who had planned to spend January rolling out his memoir and deciding whether to run for president.