Here's video of the civil disobedience: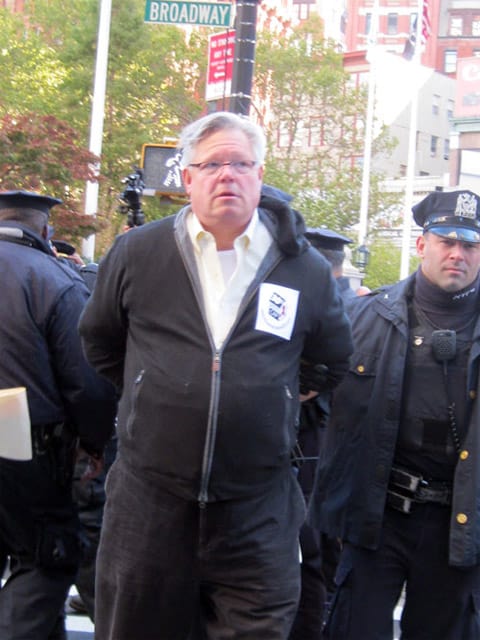 New York State Senator Tom Duane was arrested yesterday in an act of civil disobedience in protest of the veto of an HIV/AIDS funding bill vetoed by Governor David Paterson earlier this year, WNYC reports: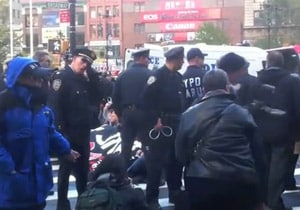 "The bill would insure that poor people living with HIV/ AIDS wouldn't have to spend more than 30 percent of their income on rent. Advocates argue the bill saves money in the long run, by lowering the rate of evictions and homelessness. Governor David Paterson vetoed the bill at Mayor Michael Bloomberg's urging. Both men call it an unfunded mandate that neither the city or state can afford. Advocates say the bill would affect about 10,000 low income New Yorkers living with HIV and AIDS."
You may recall Duane's powerful, emotional speech on the bill on the Senate floor from July of last year.
Duane and the heads of several AIDS organizations held up traffic for about 10 minutes before their arrest, and are hoping to get Paterson to reverse his veto.
Watch Duane speaking at the protest before his arrest, AFTER THE JUMP…