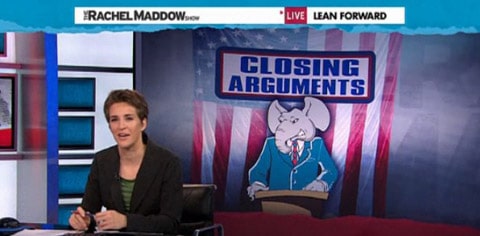 Rachel Maddow breaks down a late-breaking 25-minute ad from the GOP airing in swing states, intended to scare white voters by returning to the Obama is a "secret Muslim plant" and "socialist Commie terrorist" conspiracy theories.
"Son't forget — he's Black, and he's coming to get you."
Watch, AFTER THE JUMP…
Please join us here at Towleroad at 6:30 pm for an election night liveblog where we'll be reporting and discussing results from races around the country.