IGLHRC: Tell UN to condemn extrajudicial, summary and arbitrary executions of LGBTs.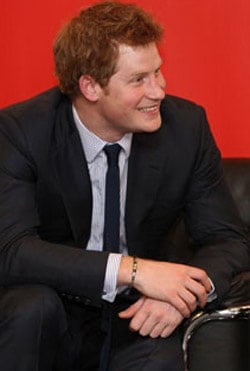 Prince Harry struggles, fails to win heart.

HRC suggests "compromise" on occupancy of Harvey Milk Camera Shop: "Mr. Sainz suggested on Sunday that there might be some sort of compromise and a 'possible arrangement' with the Trevor Project to allow some activities at 575 Castro. But whether that will be enough to quell a new round of protests surrounding the former camera shop — a small clique demonstrated there on Saturday — is uncertain."

And the winner of Survivor: Nicaragua is….

Obama wants his base back.

SF federal court hears spousal benefits case: "Golinski works as a staff attorney for the 9th U.S. Circuit Court of Appeals, and her boss, Chief Judge Alex Kozinski, has twice ordered the office to allow her to add her wife of almost two-and-half years to her employer-sponsored family health plan. Denying Golinski's wife, Amy Cunninghis, the benefits afforded other spouses of federal employees is discriminatory, Kozinski said."

A gay man attends high school reunion with his partner and realizes it does get better.

Hugh Jackman prefers Pure Blondes.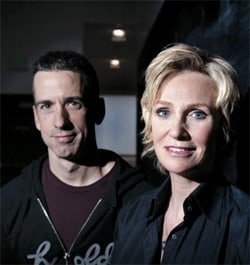 Dan Savage and Jane Lynch: F**k John McCain.

Hiking for equality.

Posh Spice weeps actual tears as David Beckham gets a standing O.

Dallas gay rights activist becomes radio host: "Jesse Garcia, former president of Stonewall Democrats of Dallas and current president of the city's thriving gay LULAC council, will host The Jesse Garcia Show — 60 minutes of Latino news talk and entertainment — during the drive time on Thursdays, from 7 a.m. to 8 a.m. on KNON 89.3 FM."

Xavier Catholic High School in Manhattan learns from successful production of The Laramie Project: "I've learned we are the generation that has a chance to change this."

Male model fix: Josh Slack.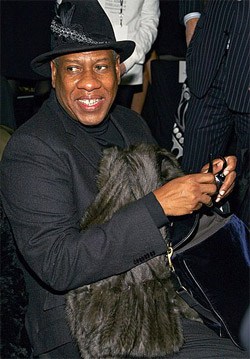 What would a lesbian president look like? "André Leon Talley, the Vogue visionary, pictures a lesbian president who looks like Julie Andrews and dresses to meet heads of state in 'ankle-length skirts, grazing the Manolo Blahnik kitten heels.' She would save her 'butch trouser suit for weekends at Camp David and vacation hikes in Yellowstone. No plaid lumberjack shirts at any time.'"

Russian poultry farm engages in mass slaughter of baby chicks.

L.A. Gay Men's Chorus performs somber tribute to bullied gay teens: "Chorus members placed a single red rose on a lone white stool in honor of men and women who were tormented for being gay and later killed themselves."

Vintage lampposts and rainbow flag banners not getting along in San Francisco's Castro District. "A neighborhood association near the heart of the city's gay and lesbian community contends the flags were illegally hung on the metal lamp posts. City law only allows temporary banners on the posts, which were designated city landmarks in 1991, out of concerns the fasteners used to attach them could rust and mar their beauty."