Investigation launched into unnamed Houston police officer's alleged remark before this year's Gay Pride parade in Houston, that he wanted to 'rough up or arrest faggots'.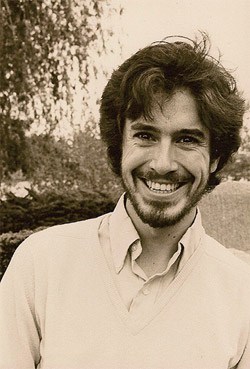 Flashback: Stephen Colbert.

Susan Boyle has an oopsie on The View.

Wikileaks founder Julian Assange wanted by Interpol: "Friends said earlier that Assange was in a buoyant mood, however, despite the palpable fury emanating from Washington over the decision by WikiLeaks to start publishing more than a quarter of a million mainly classified US cables. He was said to be at a secret location somewhere outside London, along with fellow hackers and WikiLeaks enthusiasts."

Bank of America next Wikileaks target?

Angels in America extended a second time. Michael Urie to join cast. 

Seattle City Light workers sue city: "In a lawsuit filed in King County Superior Court last week, Wanda Davis and Edward Richards said straight, less-qualified people have been promoted over them. They said the actions were a reprisal for suing in 2007 for alleged sexual-orientation discrimination."

Did Sarah Palin force Bristol to do Dancing with the Stars?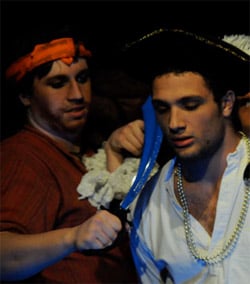 AfterElton interviews 'gay pirate' Cosmo Jarvis. Video HERE if you missed it.

PM Stephen Harper enabling AIDS crisis in Canada?

FiveThirtyEight's Brian McCabe looks at trends in public opinion on DADT: "From 1993 to 2008, support for the idea that gay men and lesbians should only be allowed to serve if they conceal their identity shrank considerably. In 1993, 19 percent of Americans supported this position; by 2008, only 3 percent of Americans supported this position."

Barry Diller had a nice Thanksgiving.

James Franco coming to Broadway in Tennessee Williams role? "The role of course would be that of Chance Wayne in the Tennessee Williams classic was played on screen by Paul Newman. The last time it was on Broadway, Christopher Walken had the role. That was in 1975."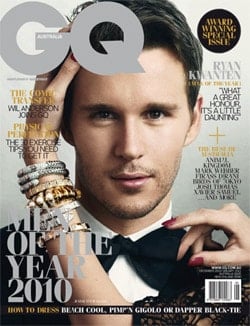 Ryan Kwanten named Australia's GQ Man of the Year.

Michael Verdugo, the former Hollywood, Florida cop and sometime adult film actor, has been denied his badge: "Though he won't be allowed back on the Hollywood force, after his court appearance, Verdugo — a nine-year veteran who was fired from Hollywood PD for not disclosing his porno past on his job application — said he is still optimistic about being hired elsewhere."

Cher met her boyfriend on Facebook.

Swimmer sucked through underwater viewing window at high school after glass shatters.

21-year-old UK man who strangled man to death after kissing him, may soon be free: "James Foley of Watling Street denied murdering 26-year-old Fathi Bouchareb in a Soho park but was instead found guilty of manslaughter at the Old Bailey on December 1. He was jailed for three and a half years but will only serve half his sentence before being released on licence – meaning he could be free by January 2012."