Some disturbing news out of Boise State University.
Reuters reports: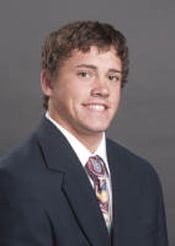 Three college football players and two others are facing a raft of sexual crime, battery and false imprisonment charges stemming from incidents at a high school in Blackfoot, Idaho, last year, according to court documents.
Police say the five athletes forcibly penetrated fellow members of the high school basketball team and battered and restrained the victims in a locker room and on a school bus during a three-month period that began last December.
Charged are Anthony Clarke (pictured), now a freshman wide receiver at Boise State University, Nathan Walker, a tight end for the Idaho State University Bengals, Logan Chidester, a freshman on the football team at Carroll College in Montana and Tyson Katseanes of Blackfoot, all 19. A fifth, unnamed defendant has been charged as a juvenile in the case.
Since the charges have been filed, more victims have come forward:
Blackfoot Police Captain Kurt Asmus said on Thursday that law enforcement officials had contacted additional victims since charges were filed earlier this month based on allegations made by four people.
"It has mushroomed from there," Asmus said. "Now that everything is out, more victims are coming forward because they realize they are not alone and they don't need to be afraid or embarrassed."
He said authorities are tracking leads in other states and that additional charges were likely.