There are rumblings from press and advocacy groups that the Senate could take up 'DADT' repeal as early as this evening if floor time opens up and cloture votes on other issues fail.
Some news from Roll Call: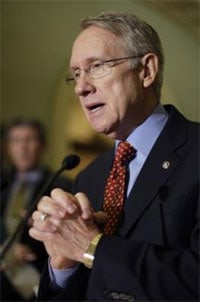 A repeal of the military's ban on openly gay service members could be back on the Senate floor as early as Wednesday morning if Republicans block a series of other measures, including an immigration bill, Democratic aides said Tuesday.
Senate Majority Leader Harry Reid (D-Nev.) has scheduled cloture votes for Wednesday on a host of bills opposed by Republicans, including the DREAM Act immigration bill, a 9/11 firefighters measure and a firefighters unionization bill.
With President Barack Obama's tax cut deal with Republicans running into stiff Democratic resistance and a long-term continuing resolution for government spending still days away, if Republicans filibuster those bills as expected, the chamber will not have any pending business.
As a result, Democratic aides said, Reid could opt to return the defense authorization bill to the floor, which includes the repeal of the "don't ask, don't tell" policy.
"The strategy is still preliminary but a source familiar with the negotiations said the White House had begun to engage on the issue and President Barack Obama intends to make calls to key GOP targets."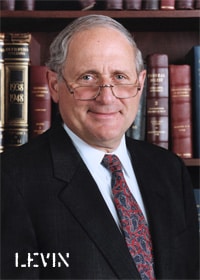 Late yesterday, Senator Carl Levin expressed optismism about the vote count:
"I think we've got a good shot on 60 votes," said Senator Carl Levin, head of the powerful Senate Armed Services Committee, referring to the support needed in the 100-seat chamber to proceed to a vote on the bill that includes the clause to repeal the policy.
Levin said he hoped the 2011 defense authorization bill, which contains the repeal clause, could be taken up by the Senate this week.
And a notable statement form Joint Chiefs Chair Admiral Mike Mullen:
Adm. Mike Mullen, chairman of the Joint Chiefs, testified for repeal in February saying gay Americans shouldn't have to lie to serve their country.
That "personal opinion" then, Mullen said Tuesday, "is now my professional view — that this is a policy change that we can make. And we can do it in a relatively low-risk fashion, given the time and given the ability to mitigate whatever risk is out there through strong leadership."
And SLDN's Trevor Thomas tweeted this morning:

Politico's Josh Gerstein hearing the same thing.
Our last report cast lots of doubt on DADT repeal this year. As you can see it's a very fluid situation. The Servicemembers Legal Defense Network and more than a dozen other groups are planning a major rally before the Senate on Friday.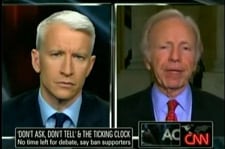 To follow news on DADT, check out our HUB. And "LIKE" it to follow updates on Facebook.
Before this news broke last night, Anderson Cooper addressed the issue of the Senate running out of time to address the measure, speaking with Senator Joe Lieberman, who urged the Senate to stay in session until Christmas until the issue is addressed.
Watch the AC360 segment, AFTER THE JUMP…