Senator Mark Pryor just raised his hand for repeal of 'DADT':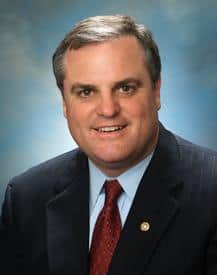 "On many previous occasions, I have said that I would oppose repeal of Don't Ask, Don't Tell until I had heard from our servicemen and women regarding this policy. I have now carefully reviewed all of the findings, reports, and testimony from our armed forces on this matter and I accept the Pentagon's recommendations to repeal Don't Ask, Don't Tell. I also accept the Secretary of Defense and Chairman of the Joint Chiefs' commitment that this policy can be implemented in a manner that does not harm our military's readiness, recruitment, or retention. We have the strongest military in the world and we will continue to do so by ensuring our troops have the resources necessary to carry out their missions. Therefore, I support the 2011 Defense Authorization Act that passed the Senate Armed Services Committee and will support procedural measures to bring it to a vote this year."
Via Americablog. They write: "We still need a couple of Republicans, but this feels like momentum."
OVernight rumblings from media and advocacy groups suggest that the Senate could take up 'DADT' repeal as early as this evening.
To follow news on DADT, check out our HUB. And "LIKE" it to follow updates on Facebook.