WaPo-ABC News poll: 77 percent of Americans favor repeal of 'Don't Ask, Don't Tell'.

Major lobbying effort underway to reverse UN vote which removed sexual orientation from a resolution on extrajudicial, summary or arbitrary executions.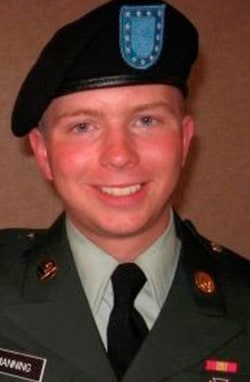 Wikileaks soldier Bradley Manning being tortured? "Since his arrest in May, Manning has been a model detainee, without any episodes of violence or disciplinary problems.  He nonetheless was declared from the start to be a 'Maximum Custody Detainee,' the highest and most repressive level of military detention, which then became the basis for the series of inhumane measures imposed on him."

Wow. The choir at Jerry Falwell's Liberty University sings a version of the "Bed Intruder Song" at its Christmas concert.

Southpaw: Eminem signs up for first movie role in 8 years.

Usher is kicked in the face by an enthusiastic heel.

Andy Warhol's "Screen Tests" mounted at NYC's MOMA: "The experimental black and white 'portrait' films of Andy Warhol are the focus of a new exhibit opening December 19 at New York's Museum of Modern Art. Andy Warhol: Motion Pictures is comprised of 14 'screen tests' (essentially short, silent portraits) culled from nearly 500 films the iconic artist made from 1964 to 1966 using the his famous friends — including Dennis Hopper, Lou Reed and Allen Ginsberg — as subjects."

Kathy Griffin and Anderson Cooper together again for New Year's Eve.

Justin Timberlake stays classy after Golden Globes snub.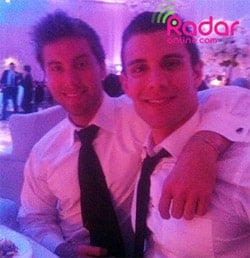 Lance Bass has found new love.

Australian man found guilty of spreading HIV: "Stuart McDonald, 43, stood trial in the South Australian Supreme Court accused of infecting eight men with the virus in 2005. After more than four hours of deliberation, the jury found him guilty of two charges, but acquitted him of the other counts. He was remanded in custody ahead of sentencing submissions next year."

Bravo gay reality show would feature "less drama" than The A-List, might be called The Plastics.

German escort claims to have had sexual relationship with British man accused of hiring a hitman to kill his bride during their honeymoon in Cape Town.

Ian McKellen takes anti-bullying campaign to British schools.

Jon Bon Jovi is a White House appointee.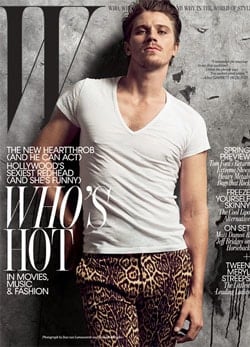 Garrett Hedlund breaks out the leopard for W.

Canadian library censors gay man's art: "In a letter to the editor of the The Tillsonburg News, Flowers said it's sad that the sculpture of two men playing piggyback called 'Joy' has been 'eroticized' by people who have visited the library.
 'This merely because the sculptor is a gay man who sculpts positive images of his community,' he wrote."

Ryan Reynolds and Scarlett Johanssen split.

Facebook tops best places to work: "Of all the strategies for making workers happy, turning them into millionaires is probably the most effective."

Moscow hands down fresh ban on gay demonstration.

Civil rights foe Tony Dungy given humanitarian award from Big Ten football: "Dungy hasn't simply spoken against gay civil rights, he has put his money where his mouth is. In 2007 he used his new-found Super Bowl-champion status to raise over $70k for the Indiana Family Institute, a group whose primary purpose is to keep gay marriage illegal. Dungy specifically endorsed the organization's anti-gay position at a fundraising event."