Help out gay rights pioneer Frank Kameny!

Gay couple found murdered in Wilton Manors, Florida home.

FRC, other groups, leave CPAC conference over participation of GOProud.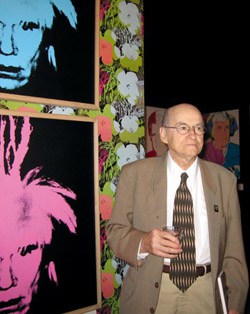 John Warhola dead at 85, after battle with pneumonia: "He was one of three founding members of the Andy Warhol Foundation for the Visual Arts and was its vice president for 20 years. The foundation established the Andy Warhol Museum in Pittsburgh in 1994, seven years after the artist… died at age 58 from complications following gall bladder surgery. After their father Andrij Warhola died in 1942, John Warhola was tasked with raising his younger brother, Andy, and making sure he attended college. Their father had purchased enough savings bonds to pay for Andy's first two years of college, but told John the rest was up to him."

Watch: Giant Cauliflower Sheep FAIL.

Death panels all over again: the Right's war on Net Neutrality.

50 Cent will shovel your driveway for $100.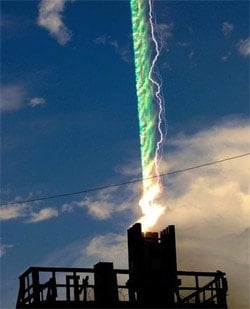 Lightning X-rayed for first time.

British series Coronation Street to see first gay wedding: "The storyline will see Sean (Antony Cotton) stunned when male midwife Marcus Dent – who walked out on the barman in 2008 because he couldn't cope with his jealousy – returns to Weatherfield and offers to make the ultimate commitment to him."

Reichen Lehmkuhl accuses editor of NYC's Next magazine of bullying for suggesting his character on the A-List is a "vapid queen".

Mark Salling and a puppy.

Size of brain component tied to social life.

Jonah Golderg: The homosexual Bourgeoisie is emerging. "Watch ABC's 'Modern Family.' The sitcom is supposed to be "subversive" in part because it features a gay couple with an adopted daughter from Asia. And you can see why both liberal proponents and conservative opponents of gay marriage see it that way. But imagine you hate the institution of marriage and then watch 'Modern Family's' hardworking bourgeois gay couple through those eyes. What's being subverted? Traditional marriage, or some bohemian identity politics fantasy of homosexuality?"

Cambodia: Temples, TukTuks, and gay bars.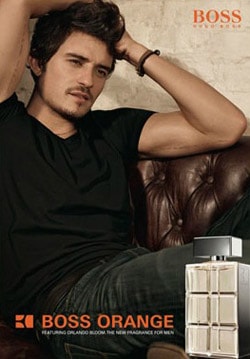 Orlando Bloom flexes for Boss Orange.

Gay parents more equal than others.

Hawaii Governor Neil Abercrombie takes on birthers: "We'll do what we can as quickly as we can to make it inevitable that only those who wish the president ill, only the ones with a political agenda, will be the ones doing this kind of thing. The president is entitled to the respect of his office and he's entitled to have his mother and father respected."

When does moderate drinking become a problem?

Dolphin vanity.

RIM panicked over iPhone in 2007: "The BlackBerry maker is now known to have held multiple all-hands meetings on January 10 that year, a day after the iPhone was on stage, and to have made outlandish claims about its features. Apple was effectively accused of lying as it was supposedly impossible that a device could have such a large touchscreen but still get a usable lifespan away from a power outlet."