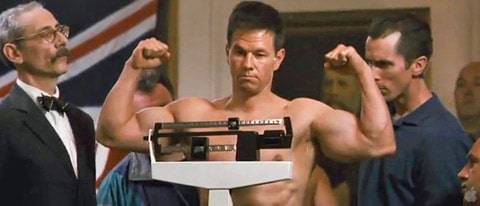 Gatecrasher reports on the Cinema Society party for Mark Wahlberg's The Fighter on Friday night in New York, and a chance encounter between Wahlberg and his former boss:
Our other favorite red-carpet moment came when Wahlberg ran into fashion designer Calvin Klein, who helped make the former Marky Mark an international star in the early 1990s by casting the then-rapper in his underwear ads.
The all grown-up Wahlberg greeted Klein with a smile, saying: "Hey, buddy, you staying out of trouble?"
The svelte, 67-year-old fashion designer, who attended with model Nick Gruber — to whom he's been linked in the media — and another Bieberesque male, smiled at Wahlberg and replied: "Trying!"